Press release
Secretary of State for Wales: Putting business at heart of long-term economic plan
Stephen Crabb will tell business leaders how the UK government is helping the Welsh economy to attract investment and create jobs.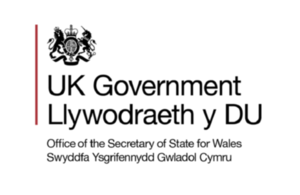 Ahead of this week's UK Investment Summit, Stephen Crabb will address an audience of business leaders from a range of sectors including manufacturing, engineering and aerospace at a CBI dinner in London this evening (17 November).
Stephen Crabb will say:
We have placed business at the heart of our long-term economic plan for Wales.

With 23,000 new private sector jobs created in Wales over the last year, it is clear that the plan is working.

I believe the best way to support business is making the UK more competitive. The reduction in corporation tax to 20 per cent next year will mean the rate in the UK will be the lowest in the G20.

We have given every company a £2,000 Employment Allowance, benefitting 35,000 businesses in Wales, and taking 20,000 out of National Insurance Contributions altogether.

And we have committed to scrapping or improving over 3,000 regulations, saving businesses more than £850 million per year.

I will continue to support measures that encourage businesses to invest and grow so they can create more jobs and give more people in Wales the security of a regular wage.

I am ambitious for Wales and I am determined to give the people of Wales the opportunity for success they deserve.
Over 150 business leaders will attend the UK Investment Summit in Newport, Wales, from 20 – 21 November 2014.
The summit will present Wales as a hub of UK excellence in cutting edge technologies, and strengthen Wales as an outstanding foreign investment destination within the UK.
Find out more about the UK Investment Summit
Published 17 November 2014