Press release
Secretary of State for Wales praises Welsh aerospace industry
Stephen Crabb: "The aerospace industry in Wales is a global success story."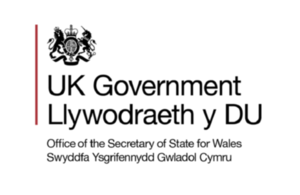 Stephen Crabb MP today (9th February) praised the aerospace industry in Wales as he underlined the UK government's support for the sector.
Mr Crabb said he was right behind the industry which employs 23,000 people across 130 companies in Wales and sells cutting edge equipment across the UK and around the word.
Mr Crabb was addressing a panel of aerospace business leaders at his Economic Advisory Board ahead of a discussion to better understand the challenges they face and to see how the UK government can further support the sector in Wales.
Stephen Crabb said:
Wales has a world-class aerospace industry which is helping to power the economic recovery but we know that competition from other countries is fierce.

That's why as a government we are right behind UK aerospace which in Wales is a global success story creating jobs and opportunities for thousands of people.

So I am keen to hear the views of the aerospace sector in Wales to see how we can better support them. I also want to ensure that they are making full use of the advice and help that is on offer from the UK government.

It's this commitment to the aerospace industry that means we can remain the number one destination for aerospace manufacturing across Europe - fighting for every contract and every opportunity.
Last year Mr Crabb visited Airbus, Magellan Aerospace (UK) Limited and Raytheon as well as GE Aviation where he met a group of apprentices who had graduated from their apprenticeship scheme.
As part of its industrial strategy, the government is committed to a long term partnership with business to ensure that the UK's aerospace industry continues to thrive in the face of increasing global competition.
The UK Aerospace Technology Institute, a partnership between government and industry, oversees £2 billion worth of investment over seven years in research and development of new technologies that will design and manufacture the aircraft of the future.
Find out more about the UK government's strategic vision for UK aerospace here
Published 5 February 2015