News story
Secretary of State for Energy & Climate Change statement on European Parliament's vote in favour of back-loading proposals
In response to today's European Parliament's Plenary vote in favour of EU Emissions Trading Scheme back-loading proposals, Edward Davey, Secretary of State for Energy & Climate Change, said: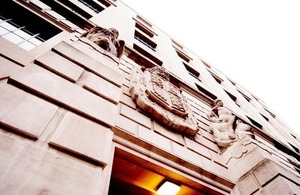 "This is a good decision by the European Parliament and is an important step forward for climate change policy. We need a stable carbon market so we get a more certainty for investors so emissions reductions can be achieved at the lowest cost possible.
"There is still much work ahead, and we must now focus on securing agreement to the proposals in Council in order to facilitate a deal.
"Alongside this, there should be a parallel focus on the urgent need for structural reform of the European Emissions Trading Scheme, in order to promote growth in low carbon industry in the longer term. We are calling on the European Commission to bring forward legislative proposals by the end of this year, along with 11 other EU Member States".
Published 3 July 2013