News story
Secretary of State expresses sympathy to Ruddy family
Following confirmation the the remains discovered last weekend belong to Seamus Ruddy, one of the 'Disappeared', the Secretary of State expresses his sympathy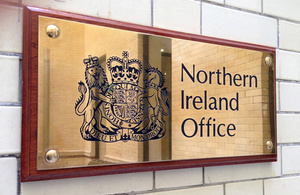 Earlier this evening, Mr Brokenshire commented:
This will be a desperately sad time for Mr Ruddy's family and loved ones. I would like to express my sympathy as steps are now taken to bring Seamus home.
My thoughts remain with all those families who are still awaiting the recovery of the remains of their loved ones.
Anyone with information that might help locate the other 'Disappeared' should get in contact - in strict confidence - with the Independent Commission for the Location of Victims Remains.
Published 10 May 2017