News story
Secretary of State condemns attack on PSNI Officers
Rt Hon Theresa Villiers MP expressed her condemnation on today's attack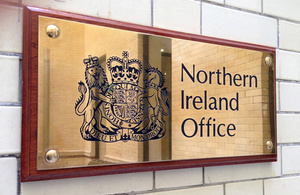 Following today's attack on 3 PSNI officers in Belfast, Theresa Villiers MP, Secretary of State Northern Ireland said:
I condemn this attack on police officers serving their local community. These officers were extremely fortunate not to have been killed or injured by such a cowardly and callous attack.
Those behind this attack have nothing to offer their community.
They have virtually no support for their actions.
PSNI work to protect and serve the whole community. I know they will continue to do so despite the threat posed by a small minority intent on damaging communities and destroying lives.
Published 16 May 2013