Press release
Secretary of State, Cheryl Gillan visits Airbus Headquarters in Toulouse
Secretary of State for Wales Cheryl Gillan commended the work of Airbus, during a visit to the company's HQ in France. The Secretary of State…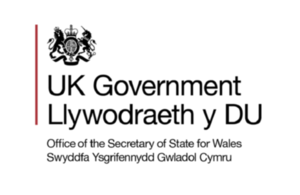 Secretary of State for Wales Cheryl Gillan commended the work of Airbus, during a visit to the company's HQ in France.
The Secretary of State visited the company's headquarters in Toulouse, as they celebrated a record year for aircraft orders and deliveries.  Airbus received the highest ever number of gross orders obtained for an aircraft manufacturer and its 10th year of production increase.
Steve Thomas (Government Affairs Executive for Airbus), Cheryl Gillan and Alan Pardoe (Head of Marketing Communication) in front of Airbus' new and largest air plane A380 mock-up.
The Welsh Secretary was met at the Toulouse base by Tom Williams, Executive Vice President (Programmes) and Katherine Bennett, Vice President Head of Political Affairs before being taken on a tour of the A380 Final Assembly Line by Paul Mackenzie, A380 Overseas Manager. She paid tribute to Welsh workers for their role in the company's success and underlined the importance of a well-qualified and skilled workforce in boosting the potential for growth and innovation in Wales.
The Welsh Secretary attended the opening of Airbus' £400m wing factory by the Prime Minister last October at its North Wales Broughton Plant, which has already received 567 orders for the specialist eco-efficient aircrafts.  The Prime Minster said at the time that Airbus contributed to a more balanced economy, with stronger manufacturing, exports and private investment.  The Chancellor's Budget in March also underlined additional funding that would be provided for aerodynamics research and development.  Airbus remains one of the UK's biggest inward investors in research and development, with a total spend of £417 million for 2011.
Speaking at Airbus HQ in France, Mrs Gillan said:
"Today's visit to Toulouse yet again highlights the importance of the Welsh workforce to the global operations of Airbus.  The company supports and sustains thousand of jobs in Wales and the rest of the UK and the Government remains committed to ensuring Wales has the right infrastructure that allows businesses to operate and grow. 
"Not only does Airbus continue to invest heavily in the UK, with a $2.3bn contract for 11 A330s for Garuda signed in Indonesia with the Prime Minister last month, but I have been delighted to hear about Airbus' efforts in extending its graduate, apprentice and intern programmes.  It is vital that we continue to offer real opportunities for young people in order to grow skills attractive to private sector employers.
"The investment offered by companies like Airbus is crucial to UK economic growth. Wales' growing reputation as a first class innovator, combined with the recent availbility of funding for research and development supports a thriving aerospace industry. The UK has a 17% global share in the industry and Wales' continuing contribution to the success of Aerospace is a source of great pride."
Tom Williams, Executive Vice President (Programmes) said of the visit:  
"We are delighted to welcome the Secretary of State for Wales to visit the final assembly lines at Airbus in Toulouse today.
"The 6,000 strong team at Broughton have a vital role to play in the manufacture of wings for some of the world's leading aircraft and Wales has proved to be a major player in the hugely successful European aviation sector."
Published 4 May 2012