Press release
Sea Angling boosts the economy and creates jobs
New study on economic impact of England's sea anglers is published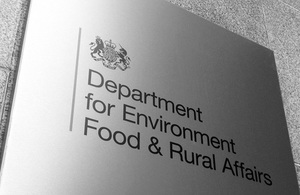 England's sea anglers help boost the economy by spending more than £800 million on the sport, a new study has revealed.
"Sea Angling 2012", the largest survey of the recreational sport in England to take place, estimates there are more than 884,000 sea anglers in the country, supporting more than 10,000 full time jobs.
The Fishing Minister George Eustice says;
Sea angling creates money and jobs for rural communities as well as making an important contribution to the national economy. Looking after our sea life is just as much an economic issue as it is an environmental one. It's in everybody's interest to manage fish stocks sensibly so people can continue to enjoy the sport and support local businesses.
Anglers reported that the health and well-being benefits were important factors for taking part, saying it provided relaxation, physical exercise and opportunities for socialising.
A wide variety of fish were caught, the most common being mackerel and whiting. Large numbers of bass and cod were also caught. This data will help make decisions on how to ensure all forms of sea fishing is sustainable and will help other organisations, such as sea angling bodies, to develop their own policies.
The reports can be found on the Sea Angling 2012 webpage.
Published 27 November 2013