Scottish cities in running for ultrafast broadband cash
Aberdeen, Dundee and Perth are among 27 cities throughout the UK in the running to become "super-connected".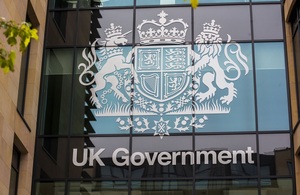 Aberdeen, Dundee and Perth are among twenty seven cities throughout the UK in the running to become "super-connected", Culture Secretary Jeremy Hunt announced today.
The cities are able to bid for a share of a £50 million pot to help them roll out ultrafast-broadband, driving growth and attracting new investment.
In the Budget, the Chancellor George Osborne announced the new fund, which will help create around 10 super-connected cities with 80-100Mbps broadband access. This is the second round of funding for ultra-fast broadband, with 10 of our largest cities already working on detailed plans to upgrade their networks. 
The Secretary of State for Culture, Olympics, Media and Sport Jeremy Hunt said:
"This is a fantastic opportunity for 27 cities across the country to demonstrate how they'd revolutionise the way their residents and businesses get online.
"These ultrafast speeds will allow another more cities in the UK to compete with the fastest in the world, bringing new opportunities for growth, the development of high tech industries and the transformation of public services."
The Secretary of State for Scotland Michael Moore said:
"Edinburgh has already been successful in its bid for ultrafast broadband funding and I will be encouraging Aberdeen, Dundee and Scotland's newest city Perth to make strong cases in the next round. The UK government is making another £50 million of funding available and it is important Scottish cities get their share.
"The UK government is aiming for the best broadband network in Europe and has already invested hundreds of millions of pounds towards this aim. Faster broadband is key for making Scottish business and investment successful."
To be able to bid for the fund cities must have a Royal Charter and more than 45,000 homes and businesses, or more than 35,000 homes and businesses in Northern Ireland.
The eligible cities are Aberdeen, Brighton & Hove, Cambridge, Chelmsford, Coventry, Derby, Dundee, Exeter, Gloucester, Kingston upon Hull, Leicester, Londonderry / Derry, Newport, Norwich, Oxford, Perth, Peterborough, Plymouth, Portsmouth, Preston, Salford, Southampton, Stoke-on-Trent, Sunderland, Swansea, Wolverhampton and York.
Bidding cities will need to produce plans for how they will use their share of the £50 million and detailed bidding guidance will be published by 18 May.
Projects will have to include the creation of a contiguous area offering fixed ultrafast broadband of at least 80-100 Mbps broadband as well as high speed wireless connectivity.
The fund can only be used to support the roll-out of ultrafast broadband to areas that will not be served by the private sector.
The resources the city proposes to bring to the project, either in funding or other contributions, will be a factor in assessing the bids and there will be a presumption in favour of match funding.
The winning cities will be announced in the Autumn Statement later this year. 
The first round of applications for super-connected status saw the four national capitals and six other cities selected.
Published 4 May 2012