Press release
Scottish businesses encouraged to seize opportunities with HS2
Scottish businesses learned about competing for billions of pounds worth of engineering contracts, as UK Government minister Andrew Jones addressed the HS2 Scottish supply chain conference in Aberdeen today.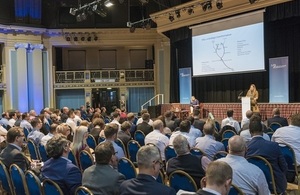 Representatives from 85 businesses from throughout Scotland attended the event to find out how to prepare to bid for work on the high speed line, which is a vital part of the UK Government's long term plan to rebalance and grow the economy.
The event provided an opportunity for small, medium and large companies to find out more about the types of work packages available, not just in construction and engineering, but on a wide variety of supporting activities such as signaling and telecoms.
HS2 will support up to 100,000 jobs nationwide, create around 25,000 jobs during construction and 2,000 apprenticeships.
UK Government Transport Minister, Andrew Jones said:
The UK Government is committed to delivering the infrastructure needed for our economy to grow, become fairer and increase the prosperity of its citizens. HS2 will be the new backbone of the national rail network and its benefits will be enjoyed by Scotland as soon as the transformative scheme opens in 2026 as improved journey times bring Britain closer together.
But with construction due to start next year HS2 is an opportunity for businesses across the UK- including those here in Scotland- right now with significant numbers of jobs being created throughout the supply chain. Aberdeen has a long and proud history of innovative engineering and it was pleasing to see Scottish businesses taking full advantage of this conference.
HS2 Ltd Commercial Director, Beth West said:
Scotland's strong engineering and construction base is well placed to benefit from the opportunities with HS2 and I'm delighted to have spoken to more than 100 business representatives in Aberdeen today.
Building HS2 is a massive long-term project and one that offers a huge opportunity for businesses from across Scotland to bid for billions of pounds worth of contracts, starting with enabling works packages through to supply chain opportunities in engineering and construction.
Delivering a project of HS2's size and complexity will require the right companies with the right skills and competencies, including health and safety, environmental sustainability, and community relations – among many other areas.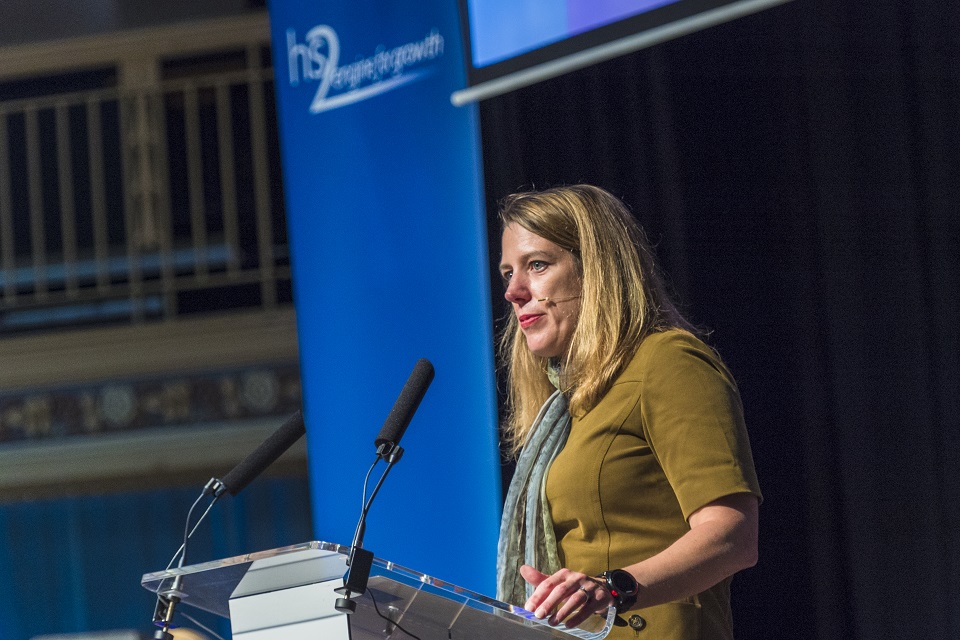 During this year's series of supply chain roadshows HS2 Ltd has spoken to more than a thousand businesses across Britain. Construction on Phase One of HS2 between London and Birmingham is due to start in 2017.
HS2 Ltd, the company responsible for the design, engineering and construction of HS2, advised firms on how they can place themselves in the best position possible to compete for contracts.
From when HS2 first opens in 2026, new HS2 trains will be arriving in Scotland and journey times between Glasgow and London will fall below four hours for the first time.
When the full 'Y' network opens in 2033 journey times to London will fall to 3 hours 39 minutes to both Glasgow and Edinburgh and direct services will also connect Glasgow and Edinburgh with Birmingham and the North West of England.
In March 2016 HS2 Ltd published its "Broad Options" study, which explored options for building further on the journey time and capacity improvements that HS2 will bring to Scotland.
For more information on future HS2 supply chain events please go to: www.hs2roadshow2016.co.uk
Companies can obtain more information regarding HS2 Ltd's procurement process via:
SCC@hs2.org.uk
Press and media enquiries
For enquiries during office working hours, Monday to Friday, 9am to 5pm: 020 7944 6149
For enquiries outside of these hours and at the weekend: 020 7944 0550
The press and media enquiries line is for accredited journalists only
Published 6 September 2016