World news story
Scotland hosts OECD Water Governance Initiative
The fifth meeting of the OECD Water Governance Initiative held in Edinburgh last month. Strong engagement from across the water community.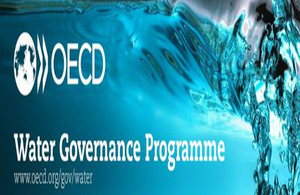 The Scottish government recently hosted the 15th International Water Resources Association (IWRA) World Water Congress. This event was also the stage for the 5th meeting of the OECD Water Governance Initiative (WGI). OECD work on water governance faces up to the fact that water demand will increase by 55% by 2050. Ensuring access to water for all is, therefore, one of the key challenges of our time. The OECD maintains that achieving this goal will largely depend on the governance structures we can put in place together.
The Scotland WGI welcomed over 70 delegates from public, private and non-profit sectors to share experience and good practices in water governance. It was an opportunity to follow-up on the governance discussions at the last World Water Forum (Korea, 12-17 April 2015) and to discuss the ways forward to support the implementation of the recently adopted OECD Principles on Water Governance. The WGI contributed extensively to the design of these principles by taking a bottom-up and multi-stakeholder approach.
Several representatives from the United Kingdom took part in the meeting, including the Environment Agency, the Water Industry Commission for Scotland, the Scottish Water Industry Team and the University of Dundee. A specific discussion on water governance in the UK highlighted current water reforms and initiatives. Delegates went on to cover the related implications in terms of governance arrangements, economic incentives and customer involvement from a legislative and regulatory perspective. There was also a lively discussion between participants on the strengths and weaknesses of various models of regulation and service delivery, and the benefits of peer-to-peer discussions between water professionals.
The Environment Agency and the Scottish Government are committed to playing an active role in the WGI going forward. Both will attend its 6th meeting on 2-3 November 2015 at OECD Headquarters in Paris. In this year of the Sustainable Development Goals and the 21st UN Conference of Parties (COP21), there is a real opportunity to engage the global community in this often-neglected but vital policy area.
Published 29 June 2015