Press release
Scorecards launched to help councils reduce young people NEET
Annual publication will show how successfully local authorities are getting young people into education, employment or training.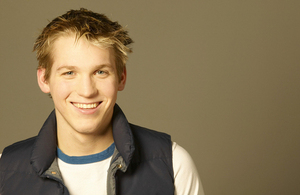 A new at-a-glance scorecard that shows the public how well their local council is doing in getting young people into education, employment or training is being launched by Skills Minister Nick Boles today (27 July 2015).
The scorecards will rate councils' performance in a number of areas - including how well they are tracking young people's activity - against the national average, helping them identify where they can improve and ensuring the public can better hold them to account.
Following a successful 6 month trial period, the scorecards, which cover the 16 to 19 age group, will now be published every summer. The innovation will support the government as it continues its drive to abolish youth unemployment and ensure all young people are either earning or learning.
The number of 16 to 24 year-olds not in education, employment or training (NEET) is at its lowest level in a decade, while official figures released in June showed the lowest rate of 16- to 18-year-olds NEET since records began, with 52,000 fewer young people NEET since 2011.
Meanwhile, new local authority data - which is included in the scorecards - reveals a year-on-year rise in the proportion of 16- and 17-year-olds in education and training.
Skills Minister Nick Boles said:
With recent figures showing record lows in the number of young people not in education, employment or training, it is clear that our economic plan is working.

But we know there is more to do, and the annual NEET scorecards will prove a highly effective tool in delivering our commitment to helping young people reach their potential.
Jim Leivers, Oxfordshire county council's Director for Children, Education and Families, said:
The NEET scorecards are an excellent innovation, allowing us to measure our performance against the national average. The data are presented clearly and logically which, from a practical viewpoint, allows us to see easily how we are performing in key areas.

Oxfordshire county council is committed to engaging young people in education, employment or training, and the scorecards can only help us to build on the progress we have made in bringing down the number of local young people classed as NEET.
The government has undertaken a number of reforms since 2010 to engage young people over the age of 16, including:
raising the age of participation in education or training to 18
improving the quality of vocational education so that it is increasingly seen as a proper alternative route
introducing traineeships to help young people into apprenticeships and other routes
Notes to editors
The scorecards provide a breakdown of each council's performance in a number of areas, including the percentage compared to the previous year of:

16- to 18-year-olds who are NEET
16- to 18-year-olds whose activity is known to the local authority;
16- to 17-year-olds participating in education or training;
DfE enquiries
Central newsdesk 020 7783 8300
General enquiries 0370 000 2288
Published 27 July 2015