Scope of Lofstedt review into health and safety set out
The scope of Professor Lofstedt's Review into health and safety legislation is set out today as the draft terms of reference are published.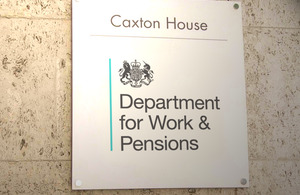 The scope of Professor Lofstedt's Review into health and safety legislation is set out today as the draft terms of reference are published.
Employment Minister Chris Grayling announced in March that leading risk management specialist Professor Ragnar E Lofstedt would chair a review of all health and safety regulation, with a view to simplifying the rules and easing the unnecessary burdens on business.
The review is part of a package of changes to Britain's health and safety system to support the Government's growth agenda and cut red tape.
Chris Grayling said:
Professor Lofstedt's review will play a vital part in putting common sense back at the heart of Britain's health and safety system and I look forward to receiving his findings. By rooting out needless bureaucracy we can encourage businesses to prosper and boost our economy.
The draft terms of reference have been agreed in principle by the Minister for Employment and will be finalised by Professor Lofsted's advisory panel shortly.
The review will consider the opportunities for reducing the burden of health and safety legislation on UK businesses while maintaining the progress made on health and safety outcomes.
The review will gather evidence from a range of key stakeholders, including Government bodies, employers' organisations, employee organisations, professional health and safety bodies, and academics, in order to determine:
the scope for consolidating, simplifying or abolishing regulations;
whether the requirements of EU Directives are being unnecessarily enhanced ('gold-plated') on translation into UK law;
if lessons can be learned from comparison with health and safety regimes in other countries;
whether there is a clear link between regulation and positive health and safety outcomes;
if there is evidence of inappropriate litigation and compensation arising from health and safety legislation; and
whether changes to legislation are needed to clarify the legal position of employers in cases where employees act in an irresponsible manner.
The membership of the advisory panel to support the review is also published today.
Professor Lofstedt will publish his findings in the autumn.
Notes to Editors:
The Terms of Reference are available at:  http://www.dwp.gov.uk/policy/health-and-safety/
The Lofstedt Review was launched on 21 March 2011.
Professor Ragnar E Lofstedt is Professor of Risk Management and the Director of King's Centre for Risk Management, King's College London. He is an adjunct Professor at the Harvard Center for Risk Analysis, Harvard School of Public Health and Adjunct Professor at the Department of Engineering and Public Policy, Carnegie Mellon University. He is also a Visiting Professor at the Centre for Public Sector Research, Gothenburg University, Sweden.
Published 20 April 2011