News story
Science Museum Group Reappointment
The Prime Minister has reappointed Professor Ludmilla Jordanova as a Trustee of Science Museum Group for two years, commencing on 1 August 2019.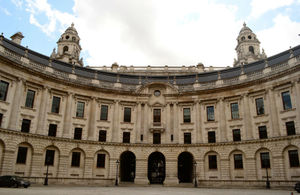 Professor Jordanova is a pre-eminent historian of science and medicine. She has been President of the British Society for the History of Science (1998-2000) and of the History of Science Section of the British Association for the Advancement of Science (2006). She was Director of the University of Cambridge Centre for Research in the Arts, Social Sciences and Humanities (2003-05) and is now based at the University of Durham. Professor Jordanova has curated exhibitions and served eight years as a Trustee of the National Portrait Gallery.
The role is not remunerated. This appointment has been made in accordance with the Cabinet Office's Governance Code on Public Appointments. The appointments process is regulated by the Commissioner for Public Appointments. Under the Code, any significant political activity undertaken by an appointee in the last five years must be declared. This is defined as including holding office, public speaking, making a recordable donation or candidature for election. Professor Jordanova has declared no such activity.
Published 23 April 2018