Press release
Science key to reducing impacts of future natural hazards in developing countries
Report shows that death and destruction are not the inevitable consequences of natural hazards.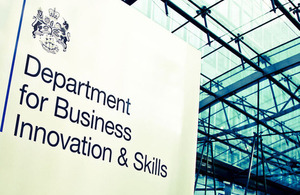 'Reducing risks of future disasters: priorities for decision makers' sets out how the threat of future disasters resulting from natural hazards can be stabilised if decision makers make better use of technological developments and existing risk assessment methods. This will save lives, livelihoods and resources in developing countries.
The report also urges that disaster risk reduction is routinely built in to developments as diverse as urban infrastructure, ecosystem protection and mobile telephone regulation. These measures would help reduce the cost of disasters, which has outstripped the total international aid investment over the past 20 years and led to the loss of 1.3 million lives and $2 trillion of damage.
Government Chief Scientific Adviser Sir John Beddington, who led the research, said:
Death and destruction are not the inevitable consequences of natural hazards. We need to grasp this. Urbanisation over the next 3 decades, particularly in Africa and Asia, will continue. While this could lead to greater exposure and vulnerability, it also presents the greatest opportunity to protect large concentrations of people.

Science already explains why disasters happen, where many of the risks lie and sometimes when. Disaster risk reduction going forward needs to be firmly rooted in high-quality science-based models so that the best decisions on what works can be made.

Further, change on a more fundamental level is required so that policy makers beyond the traditional boundaries recognise they have a part to play.
The report outlines a number of priorities for decision makers on improving the science and how it is used in disaster risk reduction, including:
understanding what works and what does not work in reducing risks is critical; easily accessed, robust evidence on costs and benefits is badly needed
like the insurance industry, the view of the future needs to be rooted in science based risk models; research effort is needed to make models of disaster risk work with each other and produce easy to use forecasts of disaster risk
the next generation of supercomputers and satellites will greatly strengthen disaster forecasting; international collaboration could make this expensive scientific infrastructure affordable
Secretary of State for International Development, Justine Greening said:
Natural disasters hit those in the developing world particularly hard. But the developed world is not immune, as we saw with Hurricane Sandy in the US and the Caribbean last month.

Resilience is about boosting a country's ability to deal with disasters - whether it is helping people in earthquake zones build to withstand shocks or helping poor farmers to grow drought-resistant crops. Reducing the impact of natural disasters saves money, lives and livelihoods, especially in developing countries.
Save the Children's Humanitarian Director, Gareth Owen said:
Science can save lives. Whether it is anticipating where and when families will go hungry during a drought or improving our understanding of how disease might spread amongst a refugee population, innovations in research and technology offer us an opportunity to improve our response to disasters. Reliable, robust evidence should underpin all our efforts to prevent and respond to humanitarian emergencies. The challenge for humanitarians and development workers is building systems which are able to respond to the latest research so we can manage risk rather than crisis.
Professor Duncan Wingham, Chief Executive of the Natural Environment Research Council (NERC) and Chair of the UK Collaborative on Development Sciences said:
The UK Research Councils welcome this report and look forward to working with the UK Collaborative on Development Sciences to explore how we can help deliver its recommendations.

As a first step NERC is funding a Hazard and Risk Science Co-ordinator, Professor John Rees, with a view to expanding this role across Research Councils UK. He will work with UK and international stakeholders to ensure science and engineering contributes to key information requirements such as forecasting, risk assessments and best practices.
Notes to editors
The Foresight report 'Reducing risks of future disasters: priorities for decision makers' can be found at www.bis.gov.uk/foresight/our-work/policy-futures/disasters.

The number of urban dwellers in developing countries is projected to increase from 2.6 billion in 2010 to around 4.7 billion in 2040.

Between 2010 and 2040, the number of people over 65 in less developed countries is projected to nearly triple, from 325 million in 2010, to 948 million in 2040.

Only 1% of overseas development aid was spent on disaster risk reduction from 2000 to 2009.

The report is part of the government's response to Lord Ashdown's 'Humanitarian Emergency Response Review' commissioned by the Department for International Development (DFID).

It has involved the input of 200 independent leading experts and is supported by 18 peer reviewed research papers.

NERC has today announced a £6.8 million research programme on 'Probability, Uncertainty and Risk in the Environment (PURE)' that aims to transform the way that the risks and uncertainties of a range of natural hazards are dealt with. More information can be found at www.nerc.ac.uk/research/programmes/pure/.

For a copy of DFID's strategy paper, see; 'Promoting innovative and evidence-based approaches to building resilience and responding to humanitarian crises'.

Foresight is based in the Government Office for Science (GO-Science). GO-Science supports the Government's Chief Scientific Adviser in ensuring that the government has access to, and uses, the best science and engineering advice.

The UK government's Foresight programme helps government think systematically about the future. Foresight helps government deliver major policy agendas by helping to ensure today's decisions are resilient to future uncertainties. Further details about the project can be found on the Foresight website.
Published 27 November 2012