News story
Scandinavian services would require Scandinavian taxes warns Carmichael
Scottish Secretary calls for clarity on how much extra tax Scots would be required to pay to adopt Scandinavian style services.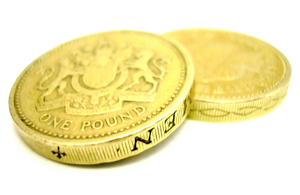 Scottish Secretary Alistair Carmichael has challenged those who claim that an independent Scotland would adopt the Scandinavian social model to acknowledge that it is not possible to build "castles in the sky" and instead say how much extra tax Scots would be required to pay for it.
Speaking before an SCDI-organised debate on independence with the Scottish Government Finance Minister John Swinney on Wednesday, Mr Carmichael highlighted the significantly higher percentage of income paid in tax by citizens of Norway, Sweden and Denmark, what this would mean in cash terms for Scots, and the impact it would have on individual disposable income.
Given the "UK dividend" by which Scots are set to benefit from remaining in the UK by an extra £1,400 a year, the tax hike required to hit Scandinavian levels of spending would be particularly large.
Mr Carmichael stressed that while there were many admirable things about the Scandinavian countries, those who argue that they are an example for Scotland must also come clean about the difficult choices required to copy them.
Mr Carmichael said:
Just four weeks out from polling day, the case for leaving the UK remains a bizarre amalgam of assertion and omission. On currency, they assert that they will have a euro-style currency union – the only option that is off the menu – and omit to tell people their Plan B.

Despite the growing clamour of experts and public opinion alike who want a clear answer to this most basic of questions, they refuse to come clean.

But this approach is not confined to the currency: it has marked their entire campaign. Nowhere is this more true than of their much-publicised admiration of the Scandinavian social model.

There is of course a great deal that is positive about Scandinavia. It is perfectly legitimate to admire strong social services and high levels of equality.

But it is not legitimate to assert that an independent Scotland could have the same while omitting the hard choices that would be required to get there.

The higher levels of public spending found in Scandinavia require higher taxes to pay for them. Much higher.

Especially in Scotland, where public spending is already higher than the UK average and the "UK dividend" from remaining in the UK family will be worth £1400 for every Scot.

According to the Scottish Government's own GERS figures, Scots pay 36.7% of their earnings in tax. But in Norway citizens pay 42.2%, in Sweden they pay 44.2%, and in Denmark they pay 48.1%.

Over recent months, Denmark has been cited over and over as an example to follow. But this would involve each Scot paying £3,100 more tax a year.
| Country | Tax as a % of GDP | Tax increase per person in Scotland (£) |
| --- | --- | --- |
| Scotland | 36.7% | n/a |
| Norway | 42.2% | 1,500 |
| Sweden | 44.2% | 2,040 |
| Denmark | 48.1% | 3,100 |
Mr Carmichael continued:
We would go from paying under £10,000 a year each to paying over £13,000 instead. On top of this, we know from OECD figures that real disposable income in Denmark is also lower than it is in Scotland.

With higher taxes on income and VAT at 25%, that's hardly a surprise.

Is that what independence would mean for Scotland? Much higher taxes, alongside lower spending power? I think we should be told.

Not least because the advocates of independence are implying the opposite. Those who want Scotland to leave the UK family talk only about taxes they claim they'd cut.

But independent experts agree that over the coming years Scotland will face an ageing population, dwindling oil and gas revenues and a larger deficit than the rest of the UK.

The impartial Institute for Fiscal Studies has estimated that Scotland would face almost £6 billion in tax rises and spending cuts if we were to leave the UK family.

It is not possible to spend significantly more money while raising significantly less revenue. It is not possible to build castles in the sky.

Scandinavian-style public services would come at an enormous cost – and that must be acknowledged.
Published 19 August 2014