Sarah's Law' protects more than 200 children in first year
More than 200 children have been protected from potential harm during the first year of the child sex offender disclosure scheme, it was announced today.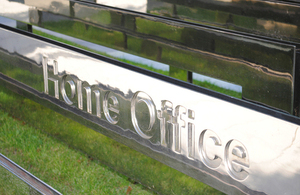 Over the last 12 months the police have received more than 1,600 enquiries and over 900 formal applications.  At least 160 disclosures relating to child sex offences have been made, together with at least 58 made concerning other offences.
The scheme, known as 'Sarah's Law', was rolled out across all police forces in England and Wales from 4 April 2011.  It allows anyone to ask the police to check whether people who have contact with children pose a risk. 
If the individual has convictions for sexual offences against children or poses a risk of causing harm then the police can choose to disclose this information to the parent, carer or guardian.
Protecting children
Home Secretary Theresa May said: 'Thanks to Sarah's Law, we know that more than 200 children have been protected from potential harm over the last year. 
'We are doing everything we can to protect the public, and especially children, from predatory sex offenders by tightening the law and closing loopholes.  But families themselves have a vital role to play.
'It is important that parents, guardians and carers are aware of the disclosure scheme and their right to request information if they have concerns.'
Anyone wishing to make an application should make contact with their local police force.
Published 4 April 2012