Sappers help upgrade Helmand road
The sappers worked tirelessly over four days to deliver a newer, safer and better road for the Afghan people, members of the 6th Kandak of the…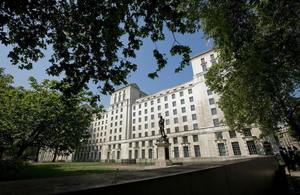 The sappers worked tirelessly over four days to deliver a newer, safer and better road for the Afghan people, members of the 6th Kandak of the Afghan Uniform Police and their US Marine Corps police mentors.
The task was undertaken by 1 Troop, 8 Armoured Engineer Squadron, part of 26 Engineer Regiment, and an Afghan civilian foreman, who oversaw the local contractors.
Up to 40 dumper trucks of material were used to complete the 450-metre road. Lieutenant Dave Hicketts, troop commander for the task, spent a significant amount of time with the local nationals and the Afghan Uniform Police making sure that the operation ran as smoothly as possible.
Lieutenant Hicketts was complimentary of the work, saying:
It was clear to see that without the support of some highly skilled Lashkar Gah locals the task would have taken considerably longer; thus the 'man of the match' must go to our locally employed friends from Lashkar Gah.
Local plant machinery and plant operators were used to flatten the road surface and help give the road its final finish, and local materials were used wherever possible.
Published 25 April 2012