Same-sex marriage a step closer
A consultation on how to lift the ban on same-sex couples marrying in a civil ceremony was launched by the government today.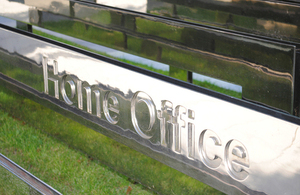 Current legislation allows same-sex couples to enter into a civil partnership, but not civil marriage. Today's consultation will look at how to remove this barrier and bring about equal civil marriage.
Equalities minister Lynne Featherstone said:
'I believe that if a couple love each other and want to commit to a life together, they should have the option of a civil marriage, whatever their gender.
'Today is a hugely important step as we consider how to lift the ban on civil marriage for same-sex couples.
'This is about the underlying principles of family, society, and personal freedoms.
'Marriage is a celebration of love and should be open to everyone.'
The consultation will seek views on how to change civil marriage only, not religious marriage.
The key proposals are as follows:
to open civil marriage ceremonies to same-sex couples;
to make no changes to religious marriages - these will continue to remain only legally recognised if between a man and a woman;
to retain civil partnerships for same-sex couples and allow couples already in a civil partnership to convert it into a marriage; and
to allow people to stay married and legally change their gender.
Following the conclusion of the consultation, the government plans to introduce any required legal changes by the end of this Parliament.
Notes to editors
1. The consultation will not change how religious organisations define and solemnize religious marriages i.e. marriages through a religious ceremony and on religious premises.
2. Civil partnerships and marriage are two entirely separate legal regimes with different pieces of legislation covering them, although they confer similar rights and responsibilities.
3. The government has already introduced civil partnership registrations on religious premises, and this option will remain open to same-sex couples on the same basis i.e. this is voluntary for faith groups and there can be no religious content during the civil partnership registration.
4. The proposals will also have an impact on transgender people.  Currently, those seeking to change their legal gender have to legally end their existing marriage or civil partnership. Under the consultation, couples will be able to remain married if one of the parties decides to change their legal gender. For those in a civil partnership, they will have the option to convert this into a marriage.
5. The UK is not alone in considering marriage for same-sex couples. A number of other countries have introduced marriage provision for same-sex couples including Spain, Canada, Argentina, the Netherlands, Portugal, South Africa, Sweden and Belgium, among others.
6. A copy of the consultation is available online: http://www.homeoffice.gov.uk/equal-civil-marriage
7. A copy of the Written Ministerial Statement is available online: http://www.homeoffice.gov.uk/publications/about-us/parliamentary-business/written-ministerial-statement/equal-civil-marriage-wms
Published 15 March 2012