News story
Salisbury Plain helps troops prepare for Afghanistan
Soldiers have been getting a taste of life in Afghanistan during an exercise on Salisbury Plain to prepare them for operations.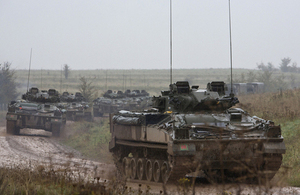 More than 140 soldiers from D Company of 5th Battalion The Rifles took part in the exercise, known as Pashtun Warrior.
Some 300 personnel, including 140 civilian contractors, supported the training, including a number of Afghan role players and interpreters.
And 1st Battalion The Yorkshire Regiment provided 9 four-man 'insurgent' teams to test and apply pressure on the exercising troops to give them a taste of 'real-life' in Afghanistan.
The soldiers operated from Patrol Base Kohima (New Zealand Farm) and conducted numerous platoon and company level operations on over 50 square kilometres of training area in some of the wettest conditions experienced in recent times.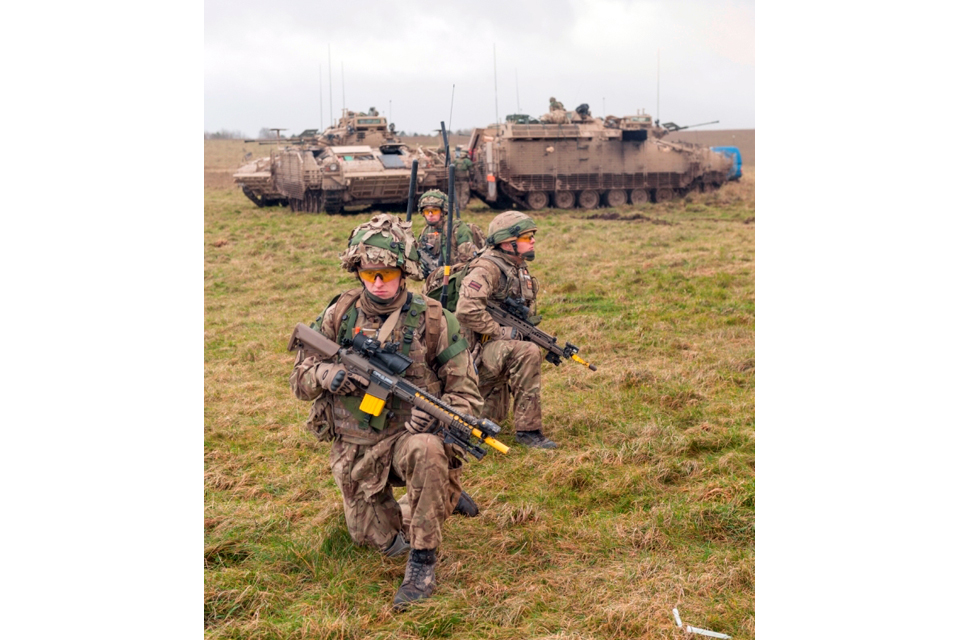 These included manoeuvres in Warrior armoured fighting vehicles and operations on foot. Staff Officer 1 in the Field Training Unit (FTU), Lieutenant Colonel Mick Aston, from the Royal Anglian Regiment, said:
Mission specific training for Afghanistan is the most well-resourced, sophisticated and complex training event that the FTU delivers.

Exercise Pashtun Warrior is the cornerstone collective training event and delivers precisely what is required to prepare forces for Op Herrick.

The present format is the product of years of evolution in mission specific training and infrastructure development; we need to be ready to train like this to meet future contingency challenges.
The exercise was also supported by aircraft including Merlin helicopters and simulated unmanned aerial systems (UAS) and close air support.
Simulated UAS provided the troops with a virtual video feed of what was happening on the ground using the tactical engagement system which records the movements and actions of exercising troops, allowing them to capture objective evidence for post-exercise learning.
The aircraft were controlled by the troops under the overarching safety control provided by the Salisbury Plain training area air operations team.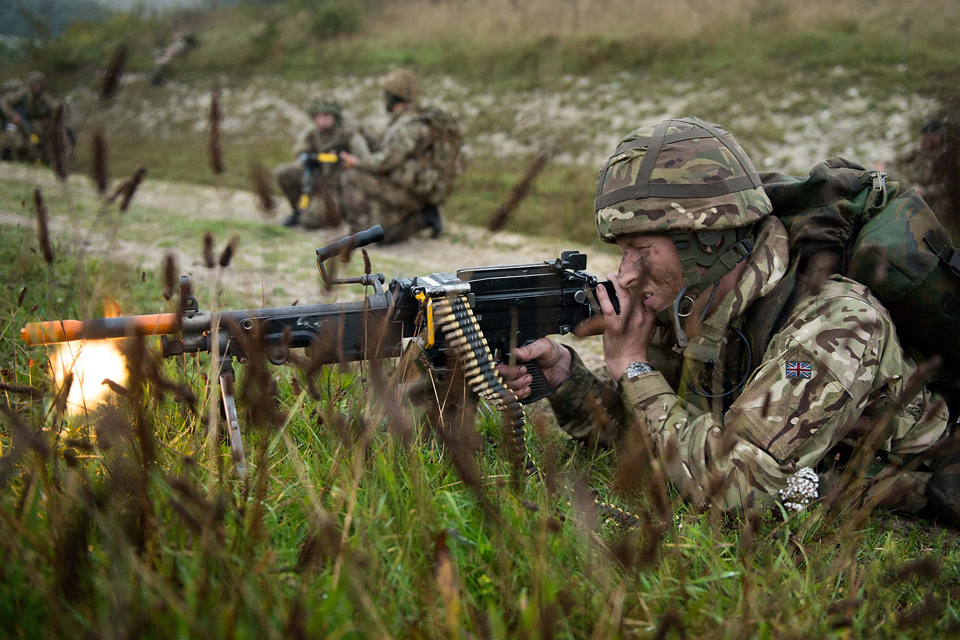 The Salisbury Plain training area is maintained by the Defence Infrastructure Organisation (DIO), which delivers the training service, enabling defence training users to live, work, train and deploy at home and overseas.
Lieutenant Colonel Mark Hiskett, Principal Training Safety Officer, DIO Service Delivery Training South West, said:
Salisbury Plain is a large and diverse training area and the challenging terrain and excellent facilities enable the FTU to replicate the conditions in Afghanistan and for the soldiers to really test themselves.

We are pleased to be able to offer the environment and facilities that support the delivery of this key event, and to enable our military personnel to train in a way that really prepares them for the challenges they will face whilst on operations.
Published 23 January 2014