News story
Sajid Javid appoints 3 new Trustees to S4C
The Secretary of State for Culture, Media and Sport appoints Guto Harri, Sian Lewis and Hugh Hesketh Evans as members of the S4C Authority.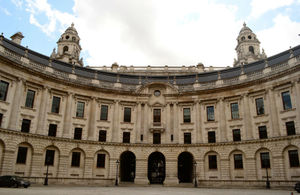 Biographies
Guto Harri
Guto began his career as a BBC journalist, spending most of it covering UK politics for the Corporation's main television and radio outlets. He presented a number of flagship shows and was Chief Political Correspondent at Westminster before taking 2 foreign postings to Rome and New York. He left the BBC to handle communications for Boris Johnson and helped mastermind his re-election as Mayor of London in May 2012. Guto is now Director of Communications at News UK
Sian Lewis
Sian graduated in Business & HR from UWIC. After a brief period working for independent television company, Fflic TV, she joined Urdd Gobaith Cymru as a Development Officer and later Area Manager. Following a successful period with the 'Urdd', she was invited to join Cardiff's Welsh language initiative, Menter Iaith Caerdydd. As Chief Executive of 'Menter' her role was to promote and expand the use of the Welsh language within the Cardiff Community. Sian established successful partnerships with a multitude of stakeholders which have been key to Sian's strategy to increase the local community's engagement with the language.
Hugh Hesketh Evans
Hugh farms a beef and sheep unit in Llanelidan near Ruthin. Leader of Denbighshire County Council since 2007, with portfolio formerly for Education and presently for Economic Regeneration. Leader of the Independent Group for Wales and WLGA spokesman for Improvement and Performance. Trustee and Treasurer of a Consolidated Charity and Community Councillor. Hugh was awarded the OBE in 2012 for services to Local Government and awarded Welsh Politician of the year in 2010
Notes Guto Hari and Sian Lewis are appointed as general members of the Authority and Hugh Hesketh Evans has been appointed as Member and Chair of the Audit Committee.
Published 7 July 2014