News story
Sailors sit GCSEs at sea
Several sailors on board HMS Dragon have sat their GCSEs and A-levels while on operations.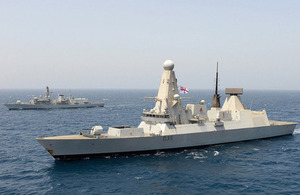 Despite being almost constantly on operations and working 6-hour-on, 6-hour-off 'defence watches', around 10% of the ship's crew have managed to study for and take some of the 13 qualifications available.
The GCSE-level exams found students tackling both the core subjects like Maths and English, alongside more specialised subjects such as Accounting, Physics and Economics. At AS-level, Dragon's scholarly sailors took on History as well as Maths and Economics.
Overall 53-and-a-half hours' of exams were timetabled over a 5-week period, all of which were undertaken as the ship was at sea and under operational conditions.
Engineering Technician (Weapons Engineer) Andrew Coyle joined the ship in September 2012 and maintains some of the weapons systems on board Dragon. He sat GCSE English, achieving an A grade:
I'm really proud of achieving an A. Hopefully it will help with my future promotion prospects, and I'm actually thinking about going on to study for A-level English now.

It's been a great opportunity to use my spare time for something productive, and something I can see will be really important later on in life. I'm very grateful to the officers who spent spare time teaching classes.
Able Seaman (Communication Information Systems) Daniel Smith has served on HMS Dragon for the past 11 months.
He is principally involved in maintaining the vast array of communication circuits and personal computer systems that are vital for daily operations as well as being used to keep in touch with friends and family at home.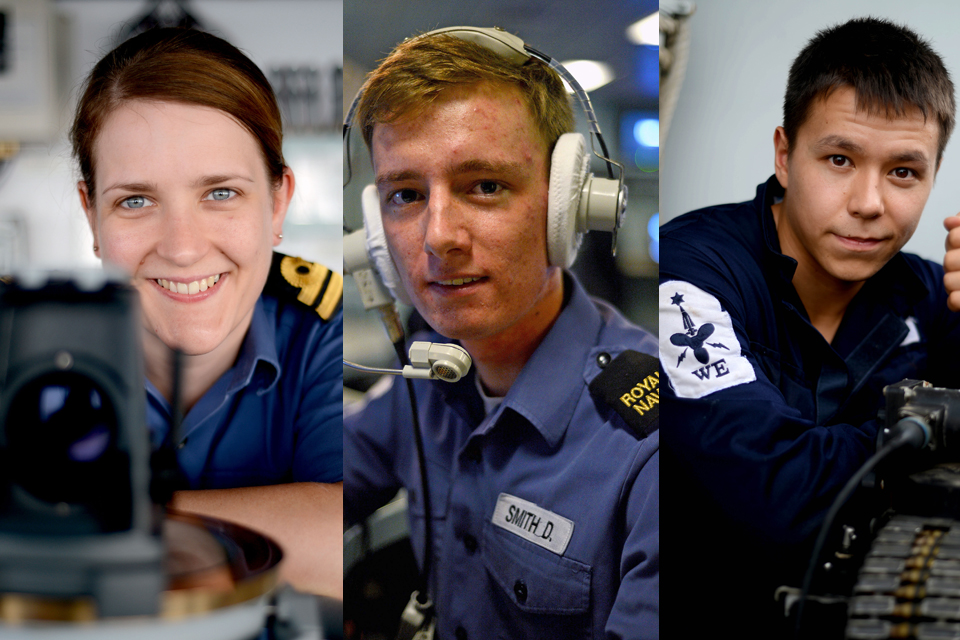 Able Seaman Smith sat a GCSE in History:
Taking exams whilst deployed is a good way to use up any spare time and occupy the mind. Thanks to the Royal Navy it is free to sit a GCSE or A-levels so it is definitely worth taking up as many as you can whilst you are in.
Able Seaman Smith achieved a grade C and now plans to go on and study for an A-level in Computing to complement his current job and enhance his promotion credentials.
Exam candidates came from right across the ship. Lieutenant Helen Oliphant, who received an A in Geography, is an Officer of the Watch as her day job, but one of her secondary roles is to act as the ship's Education Officer:
I was delighted with the take-up for study on board – so much so that I decided to try out a Geography GCSE myself. I gave up Geography before GCSE at school, but I used some elements during my degree and I regretted not knowing the basics.

I've done a lot of studying in the past, but whilst you're on board it's very busy; there's always something happening around the ship. When we're operational we work 6 hours on watch, 6 off, all day, every day.

I enjoyed my studies, but it was tough. I'm immensely impressed with everyone who put in that effort to get qualifications that in many cases will make a real difference to their futures.
With a highly commendable 16 GCSE passes and 1 AS-level pass achieved by the candidates, in the demanding environment of a generating and deploying unit, a great many more promotional, vocational and educational opportunities now become available.
The continuing personal professional development of individuals to maximise potential is a core value that HMS Dragon strives to support and the next round of public examinations have already been targeted for the second half of the ship's Gulf deployment.
HMS Dragon remains on task in the Gulf and is due to hand over in September to the recently deployed HMS Montrose, whereupon she will return to Portsmouth in October.
Published 23 August 2013