Press release
Safety and welfare in sport to undergo an independent review
Baroness Tanni Grey-Thompson to lead independent review of safety and welfare in sport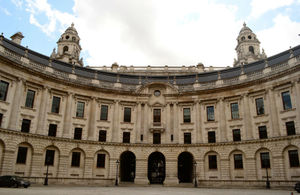 Safety in sport will undergo a comprehensive review to ensure participants at every level are looked after and protected, Baroness Tanni Grey-Thompson announced today.
Over the next six weeks, members of the public will be able to have their say, as part of a call for evidence, which will inform the 'Duty of Care' Review.
Information collected over this period, along with input from focus groups made up of industry experts from sport and medicine, will be considered by an independent panel chaired by Baroness Tanni Grey-Thompson.
Fulfilling one of the commitments outlined in the Government's sport strategy: Sporting Future, the Duty of Care Review will look at current processes and guidelines, taking into account public opinion as to how sport safety could be further improved.
This will include looking at medical expertise and facilities and issues such as concussion, identifying those at risk from heart problems and emergency assistance in case of sudden cardiac arrest.
Wellbeing will also be considered in the review, so that sportspeople are equipped with the necessary skills and help during and after their sporting careers.
Baroness Tanni Grey-Thompson, chairwoman of the Duty of Care review panel, said:
This is a perfect opportunity for people to have their say on what more we can all do to improve safety and wellbeing in sport.
Sport is an amazing force for social good and we want to ensure that everyone at all levels - from the grassroots to elite can participate in a safe environment.
Minister for Sport David Evennett said:
It is vital that every person involved in sport - whether that be an amateur runner or Olympic champion - is well looked after.
This independent panel, led by Baroness Tanni Grey-Thompson, will enable Government and everyone involved in sport to develop a comprehensive plan as to how we can improve safety in sport.
To have your say in the Duty of Care review visit the call for evidence page
Published 12 April 2016