Safe management of healthcare waste
An updated version of the safe management of healthcare waste guidance manual is published.  A number of issues needed clarifying to improve…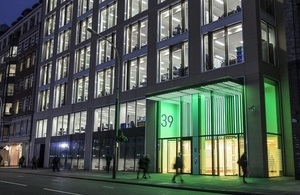 An updated version of the safe management of healthcare waste guidance manual is published.  A number of issues needed clarifying to improve consistency of understanding and to advise of legislative changes that have come into force since publication. The changes are:
a change of wording from premises notification to premises registration
a paragraph has been inserted on the Waste Framework Directive 2011 which came into force after publication
Controlled Waste Regulations 2012 came into force 6 April 2012 - this needed a revised note added
links needed amending from the Carriage of Dangerous Goods Pressure Equipment Regulations 2004 version to 2009 regulations
inconsistency of terminology ie sharps boxes, sharps containers, sharps receptacles etc have changed to sharps receptacles for consistency
other amends were of in a  similar vein.
Read Safe management of healthcare waste version 2.0
Note this guidance was previously known as Health Technical Memorandum (HTM) 07-01). The second edition of Safe management of healthcare waste was published in March 2011 and this is version two of the document.
Published 2 May 2012