Press release
S4C's 30th Anniversary a 'major landmark' for Welsh language broadcasting
David Jones and Stephen Crabb extend their congratulations to S4C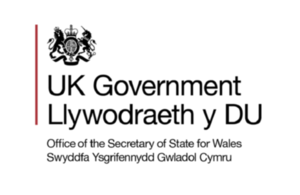 Secretary of State for Wales, David Jones and Wales Office Minister, Stephen Crabb have today (29 October 2012) extended their congratulations to S4C as it celebrates 30 years of high quality Welsh language broadcasting.
Secretary of State for Wales, David Jones said:
"As a Government we have repeatedly emphasised our commitment to a strong and independent Welsh language TV service. The agreement between the S4C authority and the BBC over the future and funding of S4C until 2017 provides the stability and certainty the broadcaster needs to go from strength to strength.
"I'd like to extend my congratulations to the Chief Executive, Ian Jones and to each and every member of staff, who work with such relentless dedication to showcase the talents and capabilities of the Welsh creative industry. Here's to another 30 years and more."
Wales Office Minister with responsibility for broadcasting, Mr Crabb said:
"The 30th anniversary of S4C is a major landmark - not only in Welsh language broadcasting - but for the broadcasting sector as a whole.
"During its lifetime, the channel has played an integral part in the lives of so many people in Wales. It has also justifiably achieved many international plaudits for its output, most notably the world's most prestigious television award, the Golden Rose d'Or for its hit drama Con Passionate.
"The contribution the channel has made to the Welsh creative industry sector, to the economy, and to promoting the Welsh language over the last 30 years is truly significant."
During the birthday week -which runs from 29 October to 2 November - viewers will get to decide which programmes will be shown on the channel. The programmes which have proved most popular will be announced live on Heno.
Published 1 November 2012