Former Chief Executive of the Welsh language channel S4C has been appointed as its new Chairman.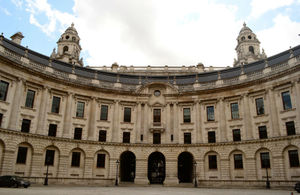 Huw Jones will begin the four-year appointment on Wednesday, Culture Secretary Jeremy Hunt has announced.
The appointment follows a scrutiny hearing held jointly by the Culture, Media and Sport Select Committee and the Welsh Affairs Select Committee last month. Mr Jones was Chief Executive at the channel from 1994 to 2005 and has been a prominent figure in Welsh language music and media since the late 1960s.
He is currently Chair of Portmeirion Ltd, a member of the Welsh Language Board and Deputy Chair of the Wales Employment and Skills Board.
Welcoming Mr Jones to the role, Mr Hunt said: "Throughout his career he has shown great commitment to Welsh language broadcasting and his unique experience and understanding of S4C will stand him in good stead as he leads the organisation through this important stage of its history."
Further information
Published 8 March 2012