News story
RWM has new independent Chair of the Board
Professor Malcolm Morley OBE has been appointed as Chair of Radioactive Waste Management (RWM)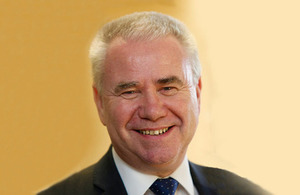 Professor Malcolm Morley OBE has been appointed as Chair of Radioactive Waste Management (RWM). Last autumn, after almost 14 years in post, Professor Morley retired as Chief Executive of Harlow Council, where he led its transformation to become an award-winning local authority.
Upon news of his appointment, Malcolm commented:
I'm honoured to be leading RWM as Chair at this critical time. RWM's mission to deliver a long-term solution for the safe disposal of higher-activity radioactive waste will protect future generations and our environment from the legacy of waste the UK has created over the past 60 years. RWM's outstanding expertise in areas such as science and engineering, and its commitment to community engagement, will help deliver an infrastructure project like no other we've seen before in the UK and I am delighted to be a part of the team.
Published 9 February 2018