Press release
Rwanda Air to purchase two new aircrafts with Rolls Royce engines
Rwanda Air to purchase two new aircrafts from Airbus with Rolls Royce engines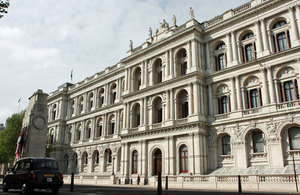 RwandAir has announced that they have agreed to purchase two brand new A330 aircraft from Airbus. The two aircraft will have 261 and 300 seats respectively, and will come in a triple-class configuration with Rolls Royce Trent 772B engines.
British High Commissioner to Rwanda, Mr William Gelling OBE, said "This is a major deal for both Rwanda and the UK, proving that Rwanda is becoming a serious commercial partner. These new aeroplanes will help connect Rwanda to the UK and world, bringing business to Kigali, facilitating trade, and stimulating economic growth. I am delighted."
"As we look to introduce wide body aircraft for the first time into our fleet, with its proven economics, reliability and passenger comfort, we have found the A330 to perfectly support our plans to expand into Europe and Asia, to enhance our regional presence, to open up new routes and to grow our market share,'' said John Mirenge, Chief Executive Officer of RwandAir.
"We are delighted that RwandAir has confirmed its confidence in the A330, and are extremely pleased to welcome them as a new A330 customer," said John Leahy, Airbus Chief Operating Officer, Customers. "The A330 Family offers a unique combination of unbeatable economics, versatility and fuel efficiency. Passengers will be able to enjoy a new flying experience with state of the art inflight entertainment systems and best-in-class passenger comfort that only Airbus offers."
Around 100,000 jobs are generated in the UK by Airbus wing work, both directly as well as indirectly through an extended supply chain of over 1,200 companies. Core activities in the UK include the design, engineering and support for Airbus wings, fuel systems and landing gear integration. Airbus is a European consortium, with global presence.
Rolls Royce has been at the forefront of engineering in the UK for over 100 years. The company was founded in the UK, and remains headquartered there, employing around 24,500 people. Trent jet engines are designed, assembled and tested in Derby, UK. The Trent 700 series have the best environmental performance of any engine on the Airbus A330.
This deal proves that the UK is not only a committed development partner of Rwanda, but we are also dedicated to strengthening the commercial links between our two countries. We believe that encouraging and supporting British business in Rwanda, and investing in improving the business climate here, will enable both countries to prosper. Follow our news:
www.facebook.com/ukinrwanda
For further information contact:
Annabelle Uwera +250788309400, Annabelle.uwera@fco.gov.uk
Robert Kamuratsi +250 788307554, robert.kamuratsi@fco.gov.uk
Published 24 March 2015