Roz Savage encourages Papua New Guineans to do their bit for the environment
Record breaking British rower Roz Savage has encouraged Papua New Guineans to join global environmental movements to save the planet from disintegration.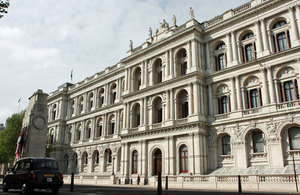 Speaking at a presentation in Port Moresby hosted by the British Graduates Society of Papua New Guinea, Ms Savage said that everyone had the part to play, however small, to conserve the world's habitat.
"I really am encouraging everyone at every level to get involved. If we can just get more people active and passionate about protecting and preserving fellow species on the plant then I think we still have a chance. Ultimately the planet is our home; it is part of what we are. We can't be happy and healthy living on planet that we all continue to pollute" she said.
The British rower flew out of Port Moresby on 15 July having spent more than four weeks in PNG. "I would like to thank the people of PNG for their wonderful friendship and hospitality and for allowing me to spend time in what is one of the most beautiful countries in the world" she added.
For more information on the events hosted by the British Graduates Society of PNG and how to join check out this page.
Search the news archive
Published 19 July 2010