World location news
Papua New Guinea and the UK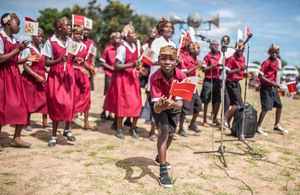 International Development Secretary Penny Mordaunt announces new funding to 10 Commonwealth countries to tackle trachoma.
9 January 2019

Research And Analysis

30 May 2018
Press release
Our mission
We develop and maintain the rich history of commercial, cultural, and diplomatic relations between the UK and Papua New Guinea. This involves increasing trade between our countries, a growing number of visitors and residents, sizeable development support (12-15 million kina per year) via UK contributions to the European Union, and close co-operation in the United Nations and the Commonwealth.
Documents