Royal Welsh soldiers visit mosque ahead of Helmand deployment
Soldiers from 1st Battalion The Royal Welsh recently visited a mosque in Bolton as part of preparations for their deployment to Afghanistan.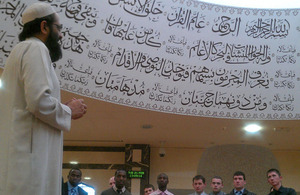 The visit to the Zakaria Mosque, one of the largest in the North West of England, was requested by the unit in January and organised and hosted by the Bolton Council of Mosques.
A total of 50 soldiers took part in the trip, all of whom are due to deploy to Afghanistan in April where they will assist in the continuing transfer of responsibility for the nation's security to the Afghan National Security Forces.
Major Owain Luke, Officer Commanding B Company, 1st Battalion The Royal Welsh, said the visit was designed to give his men a better understanding of Islam and the cultural importance of the mosque. He added:
We are going to an Islamic country and so it is critical that our soldiers understand the faith. The more we do so, through activities like this, the more likely we are to avoid making cultural blunders.
Zakaria Mosque, founded 40 years ago, is one of 20 mosques in and around Bolton. It can accommodate up to 3,000 worshippers.
The mosque's Imam, Molana Rashid, spent almost three hours with the soldiers. He invited them to watch midday prayers and took questions on Islam, its daily prayer rituals, Ramadan - the month of fasting, and the appearance and dress of worshippers. He said:
An occasion like today is important for those who come to visit and those who are visited. It gives each of us a good understanding of each other, and it gives the soldiers a good understanding of our place of worship. It was a good experience.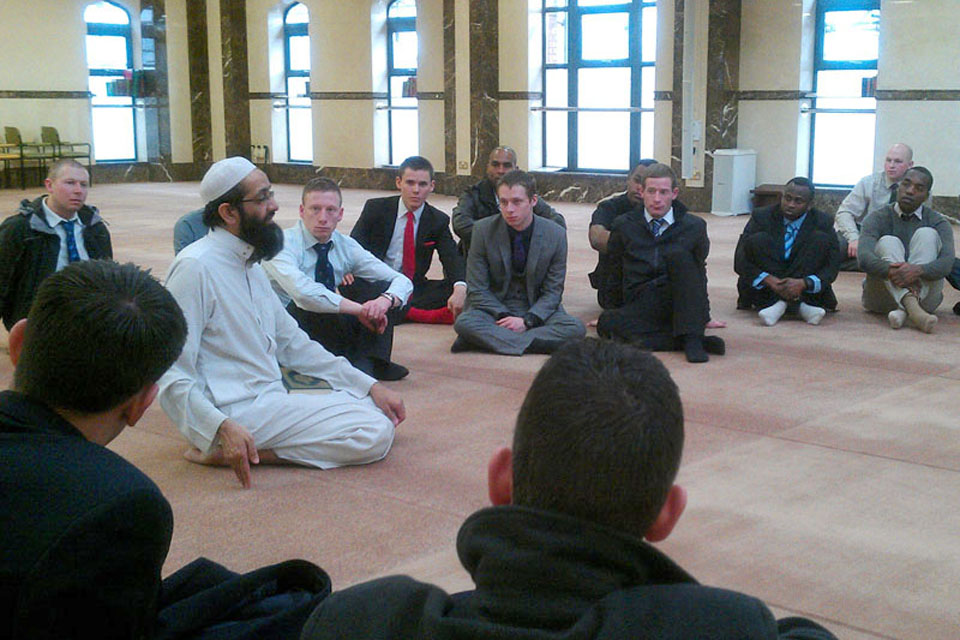 Major Luke added:
Today has been very useful and we will be able to apply a lot of what we have learned on the ground in Afghanistan. For example, learning how to recognise a smaller mosque, knowing what a prayer mat or the Koran looks like - these are useful things to know when you are on patrol in a Muslim country.
Inayat Omarji, Chief Officer at the Bolton Council of Mosques, said:
Owain approached us back in January asking if we could host a cultural awareness visit and we were happy to help. These men will be in an Islamic country and, until this visit, many would never have been inside a mosque.
The Bolton Council of Mosques is all about inter-faith engagement with all organisations, and so a visit like this is part of our day-to-day work. It was good to have the soldiers here and we would like to invite them back on their return to hear their stories.
1st Battalion The Royal Welsh will deploy to Afghanistan as part of 12 Mechanized Brigade which will replace 20th Armoured Brigade in April 2012 as the lead formation of British troops in Helmand province.
The Royal Welsh soldiers have recently undergone a series of demanding training exercises in advance of their deployment. The battalion's last tour of Afghanistan was at the end of 2009 and into 2010.
Published 1 March 2012