Royal wedding policing 'a great achievement'
The Home Secretary has today written to the Metropolitan Police commissioner to congratulate his force on helping to make the Royal Wedding a success.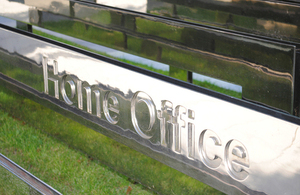 The security operation on April 29 saw around 5,000 officers on the streets of the London - some uniformed and some in plain clothes.
Theresa May told Sir Paul Stephenson: 'This was a historic day of national celebration and the policing and security was critical to its success.'
'The policing plan clearly worked well, with the vast majority of people experiencing an enjoyable and memorable day - thanks to the smooth way the Metropolitan Police were able to orchestrate both crowd movements and the logistical arrangements along the route.'
Special mention
The Home Secretary gave particular thanks to assistant commissioner Lynne Owens, commander Bob Broadhurst and chief superintendent Peter Terry for their personal contribution to the policing operation.
Published 4 May 2011