Royal Navy warship in first Cuba visit for 50 years
HMS Manchester has become the first Royal Navy warship to visit Havana, Cuba, in more than 50 years.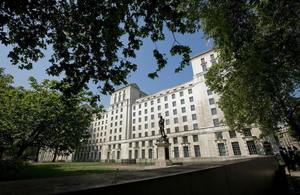 The Type 42 destroyer has made the visit as part of her ongoing deployment to the Caribbean, where she is primarily conducting counter-narcotics patrols.
The visit of HMS Manchester presents an important opportunity to strengthen the excellent collaboration between the UK and Cuba, particularly on the shared priorities of counter-narcotics and disaster response.
During her time in Havana, the ship will take part in a number of events and working sessions, held both onboard and ashore.
The ship is also to host a working lunch to discuss Cuba's and the UK's contribution to the regional counter-narcotics effort.
Since deploying to the Caribbean in May, HMS Manchester has carried out operations in support of British overseas territories.
The ship has been close by and was ready to offer support in the aftermath of Hurricanes Earl and Igor that passed close to the British Virgin Islands and Bermuda respectively, and she provided direct support to St Lucia following the passage of Hurricane Tomas.
HMS Manchester's visit is the first by a Royal Naval warship since the frigate HMS Bigbury Bay visited Havana in 1957.
Published 18 November 2010