News story
Royal Navy takes the lead in international exercise
UK mine warfare experts have swapped Scotland for the Gulf to play a pivotal role in the world's largest ever mine countermeasures exercise.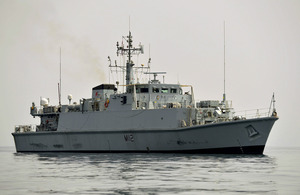 The mine warfare battle staff are embarked on Royal Fleet Auxiliary (RFA) ship Cardigan Bay for the International Mine Countermeasures Exercise 2013 (IMCMEX 13), a 2-week naval exercise involving personnel from over 40 countries.
The Royal Navy personnel are on board Cardigan Bay to take charge of a group of 6 minehunters working in the southern Gulf region. Of those, the British minehunters are HMS Atherstone, HMS Quorn, HMS Shoreham and HMS Ramsey.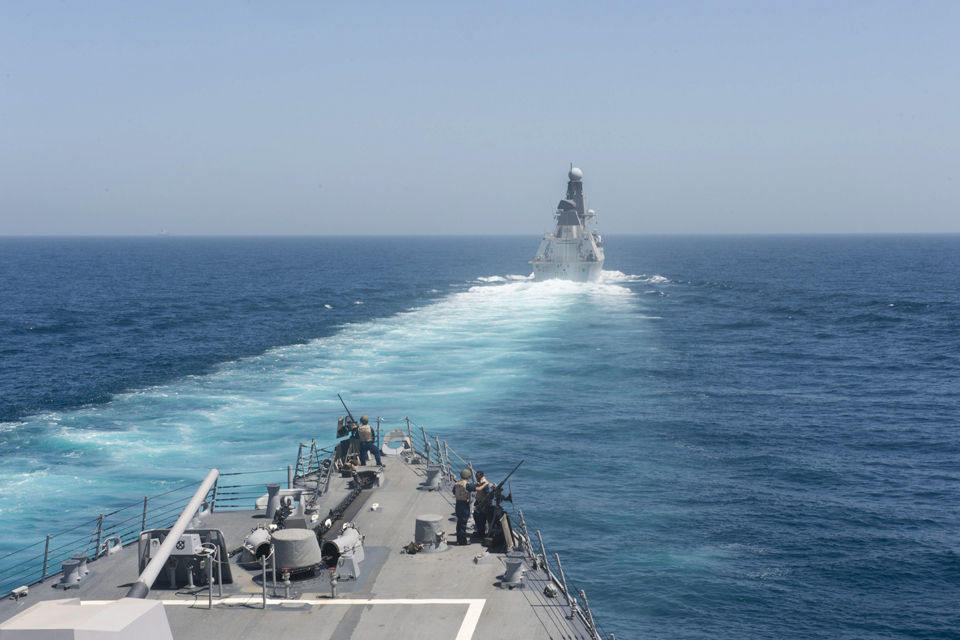 One of the Royal Navy's newest warships, HMS Dragon, is also taking part in the exercise; her role is to provide air defence cover to minehunting teams.
Other military units embarked on Cardigan Bay for the exercise include American and Japanese unmanned underwater vehicle (UUV) teams, a group of US Navy mine clearance divers and the UK's joint role 2 medical team.
All of these assets come under the supervision of Commander Neil Marriott, the Commanding Officer of the UK Mine Countermeasures Force (UKMCMFOR).
As the exercise is the first time that the current UKMCMFOR has deployed to sea, it is seen as a great opportunity to hone their skills. Commander Marriott explained:
We're going to have plenty of opportunities to work with many other foreign officers and foreign ships to understand how they do their business.

We have some very experienced NATO mine warfare experts on the staff, and we are using their knowledge to help improve our own and vice-versa.
IMCMEX 13 is made up of warships, helicopters, diving teams and command staff personnel from all over the world, and aims to improve and develop the international community's ability to maintain freedom of navigation worldwide. Countries learn to work together to ensure shipping lanes are clear of mines and share expertise and technology.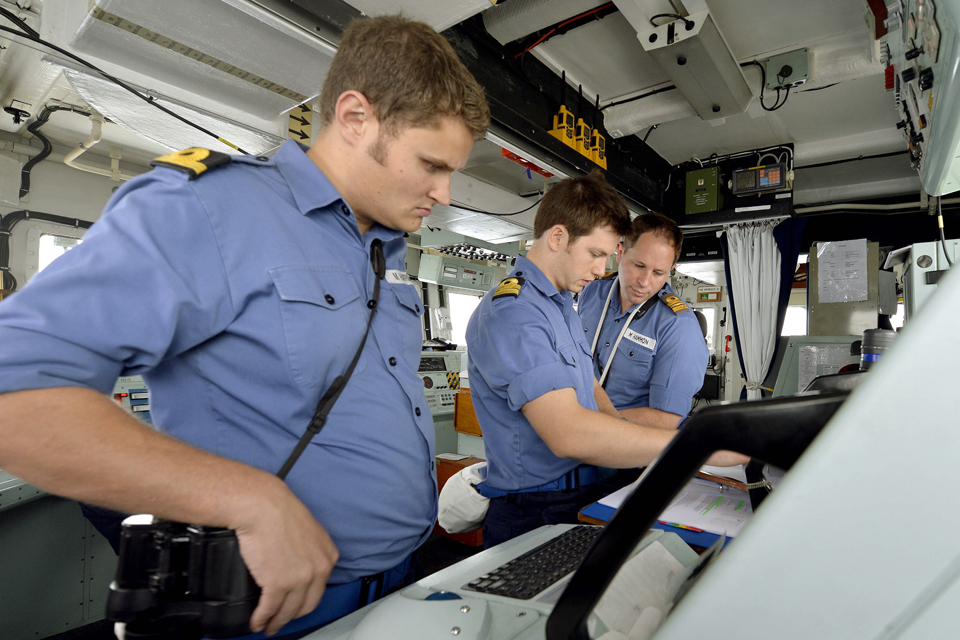 Commander Marriott said:
The UK and US have a long-standing relationship here in the Middle East, and are able to work together with relative ease. It's the other countries who have come to take part in the exercise that we are particularly interested in developing relationships and co-operating with.
One such country, Belgium, has sent several officers to take part in the exercise. Mine warfare expert Commander Yvo Jaenen is embarked on RFA Cardigan Bay, taking on the role of Underwater Mine Countermeasures Commander.
When not participating in this exercise, Commander Jaenen works at the Belgian Navy headquarters in Den Helder. For IMCMEX 13 he and his team are working with the British mine warfare battle staff, providing specialist advice to Commander Marriott and his team:
I have an integrated Belgian and Dutch staff, augmented by officers and warrant officers from Japan and the US," he said. "Our main objective is to integrate all the different capabilities provided by all the different countries, and then develop new tactics and techniques for the use of UUVs and divers across the international community.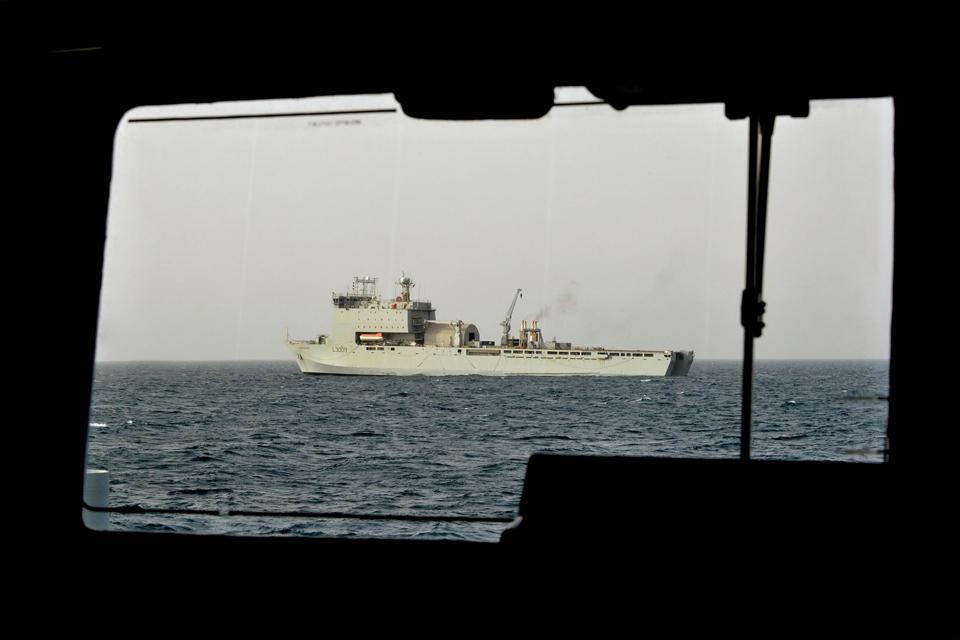 One of IMCMEX's main aims is to allow the international community to respond to a mine threat anywhere in the world:
Training like this allows us to develop this capability," adds Commander Marriott. "The Royal Navy's mine countermeasures vessels have various standing commitments, including duties around the UK and ships available at short notice to deploy globally.

We are recognised as a world-leading mine countermeasures force, but we cannot do the job alone, and it's exercises like IMCMEX 13 that allow us to bring together international expertise to ensure freedom of navigation anywhere on the high seas.
Published 21 May 2013