World news story
Royal Navy ship HMS Edinburgh stops in New York on final return voyage to UK
HMS Edinburgh, the last of the Royal Navy's Type 42 destroyers, docked in Brooklyn for a weeklong visit en route from the Falkland Islands.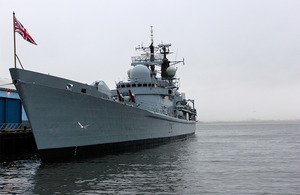 The British Consulate General New York welcomed the ship, known as the "Fortress of the Sea", with an onboard reception themed around "Knowledge is GREAT". Over 75 guests turned out to the event, representing the Gates, Fulbright and Marshall scholarship programmes, and universities including City University London, King's College London, and the universities of Cambridge, Oxford, Birmingham and Warwick. Attendees had the opportunity to experience ths ships' flight deck with the ship's helicopter, admired the view of Manhattan across the harbour, and enjoyed a Ceremonial Sunset presentation as Commander Nick Borbone put the Union Jack flag to bed.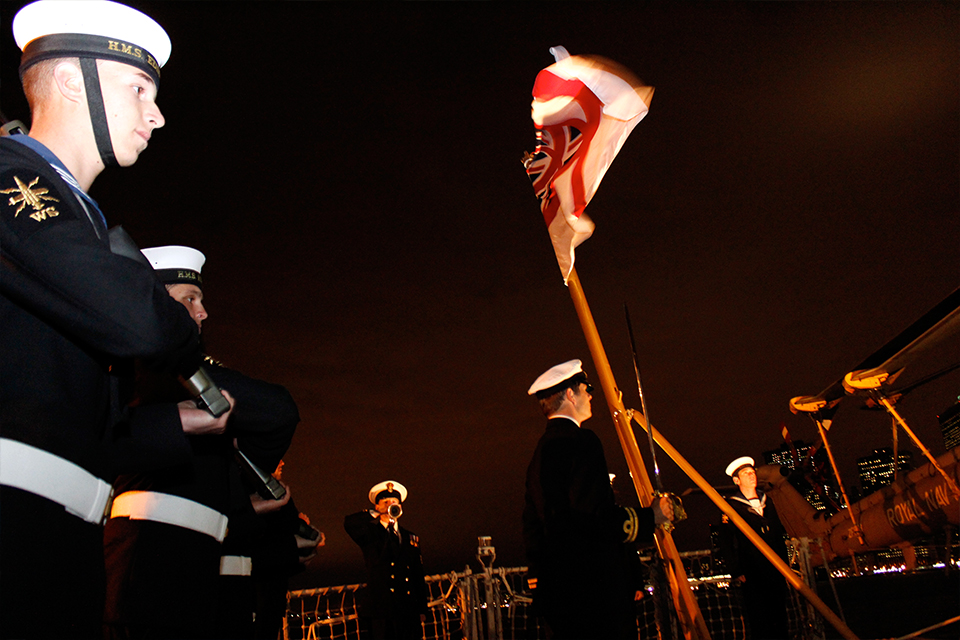 On 13 March, 20 members of the ship's crew were treated to a tour of the New York Stock Exchange, where they saw the opening bell being rung and learned about the history of downtown New York City.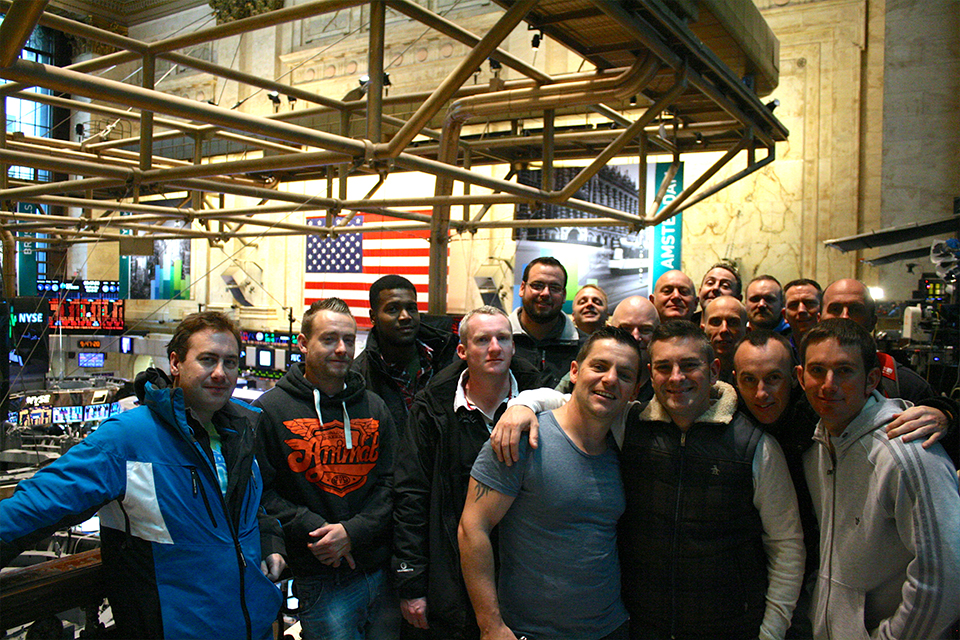 Rugby fans on board had plenty of opportunity to flaunt their sporting knowledge and skill. On Thursday 14 March, ten members of the HMS Edinburgh crew joined an equal number from the British Army's 101 and 33 Engineer Regiments – which specialise in finding and clearing IEDs and who were in town as part of the Redwings Rugby Tour – to participate in a community outreach event organised in conjunction with Play Rugby USA. Play Rugby, whose philosophy is to "develop youth through rugby", uses the sport to teach kids in need of support about teamwork and leadership, while developing their character through the promotion of citizenship, commitment, discipline and respect. The British Armed Forces teamed up to visit 5 elementary, middle and high schools in Manhattan, Brooklyn and the Bronx, where they helped coach dozens of NYC schoolchildren in tag and tackle rugby.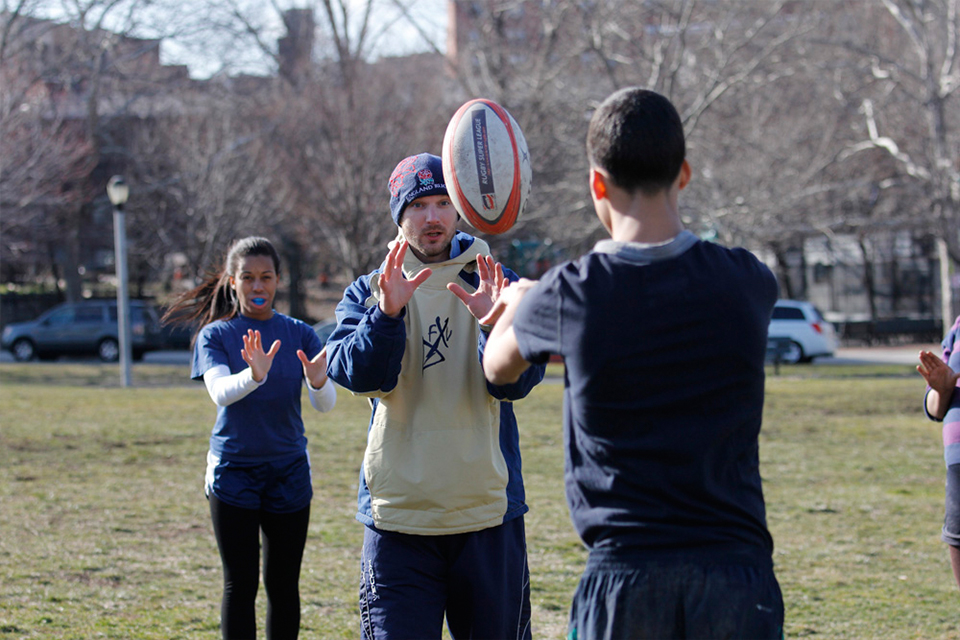 On Friday 15 March Commander Borbone hosted an onboard lunch for the United Nations Military Staff Committee, and on Saturday the crew enjoyed a bit of downtime cheering for their respective teams during the RBS 6 Nations Rugby Championship. Sunday March 17 marked the ship's departure for Portsmouth, where HMS Edinburgh will be permanently retired after three decades of serving the Royal Navy.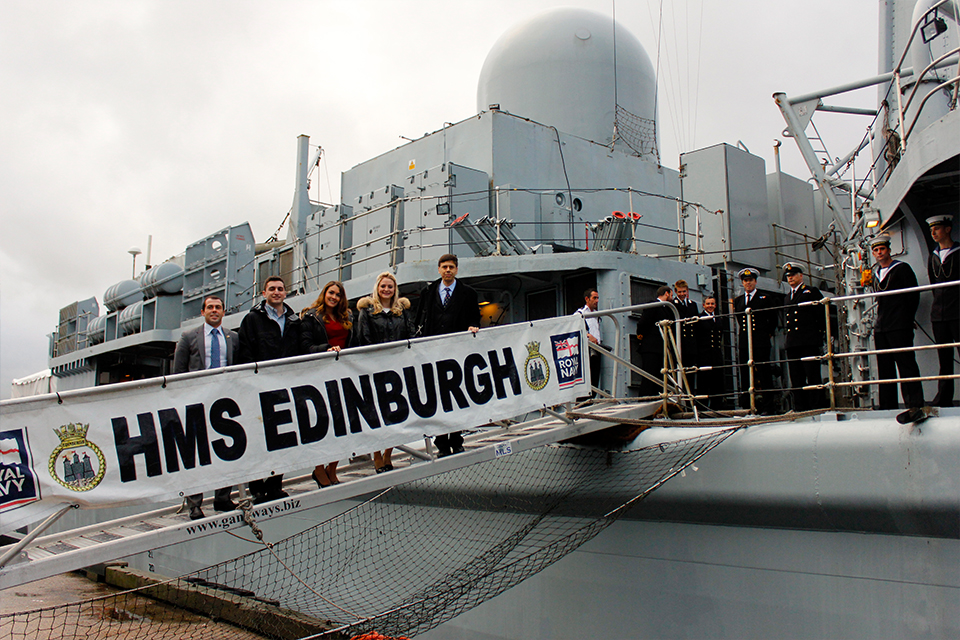 Published 17 March 2013