News story
Royal Navy reservists taste life at sea
The Pride of Bristol training vessel has given young Royal Naval Reserve ratings experience of life at sea in the Bristol Channel.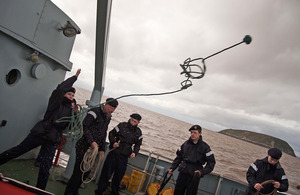 Seven trainees from Royal Naval Reserve (RNR) unit HMS Flying Fox spent a busy weekend on exercise on board the Pride of Bristol in the Bristol Channel practising basic seamanship skills required by the Royal Navy.
The exercise was a typical weekend that the recruits volunteered for as part of their parallel lives in the RNR. A combination of young professionals and recent school leavers have joined HMS Flying Fox and are now taking on board the challenge of demanding seagoing training.
The Pride of Bristol has a long local West Country history, including facilitating landing craft navigation training for the Royal Marines, and is now a registered charity with the main aim of providing character-building sea training for underprivileged youth groups and fun/educational trips for special needs schools in addition to supporting RNR training.
Lieutenant Ian Woodward, one of the instructors, said:
We have had a fantastic weekend; the 7 recruits were introduced to the sea and by the end had become an effective crew.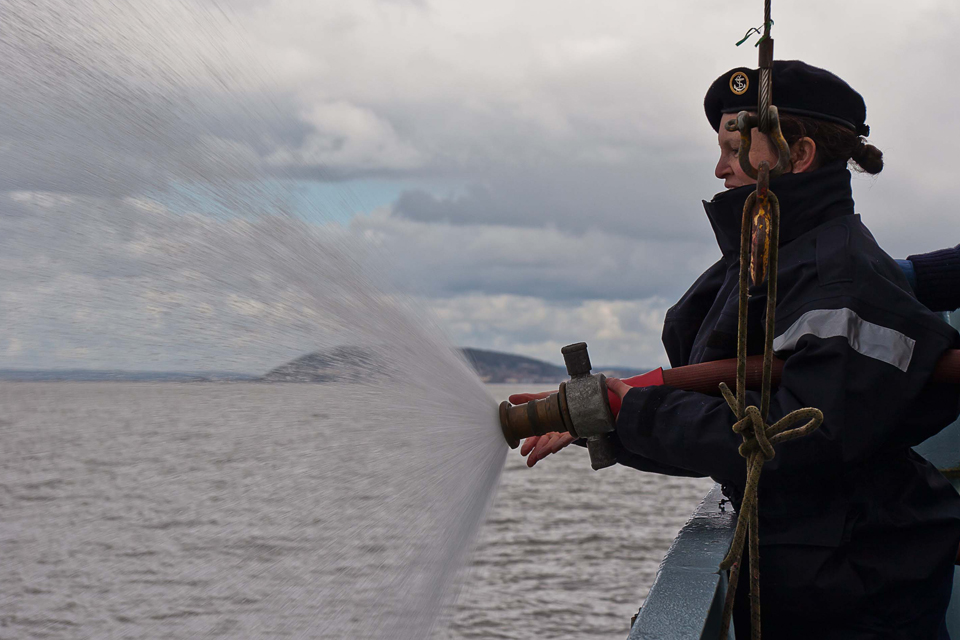 Lieutenant Kevin Williams added:
We put them through some difficult training including watchkeeping, first aid at sea, firefighting and general seamanship skills - all of it surrounded by the cruel sea.
Training to be a Royal Navy reservist is a tough challenge but gives the ambitious and those looking for more from life an opportunity to learn and develop skills that can be used in the workplace; there is also enormous job variety and plenty of travel opportunities.
Recruit Elliot Ridge, aged 17, said:
The recruitment literature said it would be a life without limits; I am certainly being stretched and love the fact that I'm being paid for this weekend.
The RNR is actively recruiting; growing from around 2,000 to 3,000 personnel by 2020. HMS Flying Fox is part of this effort and is welcoming new recruits now.
All those interested in finding out more about the Royal Naval Reserve can call 08456 00 32 22 or visit the website.
Published 8 April 2013