Royal Navy navigator steers USS Winston S Churchill into Portsmouth
The United States Navy's most capable warship, named in honour of Great Britain's wartime Prime Minister, was navigated into Portsmouth by the Royal Navy's Lieutenant Brian Drewett yesterday, Thursday 3 June 2010.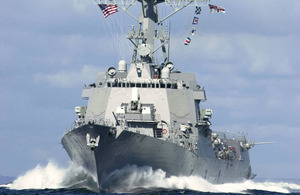 The highly regarded USS Winston S Churchill, an Arleigh Burke Class destroyer, is visiting the South of England until 8 June 2010, coinciding with the 66th anniversary weekend of D-Day.
She sailed on 21 May 2010 from the world's largest navy base in Norfolk, Virginia, steaming ahead of her Carrier Strike Group en route to the Gulf for an operational deployment.
Today, the Right Honourable Lady Mary Soames, daughter of Sir Winston Churchill and the United Kingdom's honorary ship's sponsor, is visiting the ship for lunch and attending an evening reception for local dignitaries.
The USS Winston S Churchill is the only US Navy ship to have a Royal Navy officer assigned permanently to the ship's company in honour of the ship's namesake.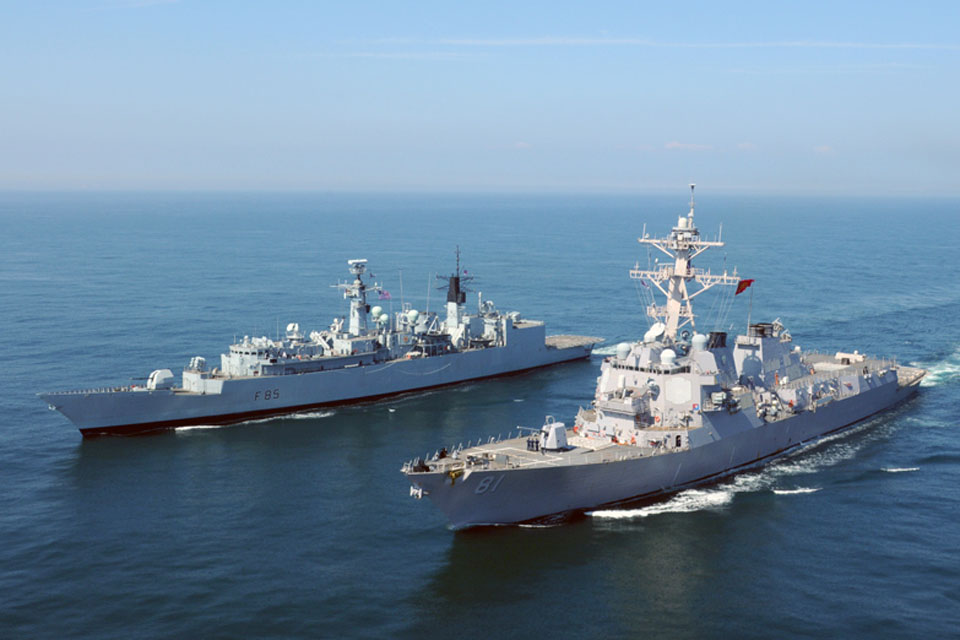 As part of the unique personnel exchange programme, Lt Brian Drewett is currently serving as the ship's navigator for a two-year tour of duty.
Since the ship commissioned, five of the Royal Navy's top young navigators have had the privilege of taking the ship around the world.
Lt Drewett is responsible to the ship's Commanding Officer, Commander Juan Orozco, for the navigational safety of the vessel, for planning and preparing charts and routes, for anticipating weather patterns and for additional navigational training of watchkeepers on the bridge.
Commander Orozco said:
The ship is excited and proud to be visiting the UK; we've worked really hard over the last few months and we are all looking forward to a safe arrival at the home of the Royal Navy and an interesting visit to Portsmouth.

Personally, I am honoured that Lady Soames can spend time with us and enjoy hospitality on board this ship, which stays true to the spirit of her esteemed father.

I know the ship's company can't wait to get out and about over the weekend to some of the unique and historic places in England; this will be a real treat before our real work starts in earnest maintaining maritime security in the Gulf region.
While crossing the Atlantic the ship's training teams have sharpened the ship's company into a cohesive fighting team ready for any eventuality they might face during the deployment. The ship returns home in about six months.
Published 4 June 2010