Royal Marines train for naval base protection
The Fleet Protection Group, who are tasked with protecting the ships and submarines alongside at the naval base, operate a variety of craft …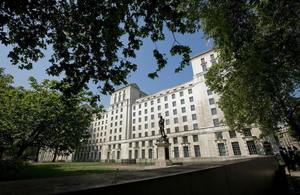 The Fleet Protection Group, who are tasked with protecting the ships and submarines alongside at the naval base, operate a variety of craft including off-shore raiding craft, twenty-eight-foot (8.5m) rigid inflatable boats, Mk III rigid raiding craft, and even jet-skis.
The different vessels provide the Royal Marines with a high degree of flexibility, meaning that they have the speed, power and manoeuvrability to deal with any potential threats on the water.
The Fleet Protection Group was originally known as the Comacchio Group and was formed in the 1980s as the only operational Royal Marines unit outside 3 Commando Brigade.
Today, the Group is close to 700-strong and is made up of three rifle squadrons (O, R and S), a force protection (P) squadron, plus a headquarters squadron.
As well as protecting the vessels at Faslane, specially trained boarding and force protection teams are regularly deployed at short notice to help support the Royal Navy around the globe.
Tasks have included force protection in the Middle East, the Far East and in Africa, as well as conducting compliant and non-compliant boarding operations against piracy and terrorist activity.
Royal Marines and Royal Navy personnel from the Group have most recently been deployed on operations in Iraq, the Gulf and the Antarctic, providing specialist teams to carry out boarding and force protection duties.
Published 28 July 2010