Royal Marines stateside for live firing exercise
Despite the devastation wreaked by Hurricane Sandy, 42 Commando Royal Marines have commenced training in Twentynine Palms, California.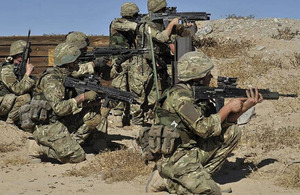 The final group to depart Devon, comprised of around 300 men, were delayed in their transit to the US for 36 hours due to logistical complications caused by one of the largest storms in US history.
The transit involved a brief stopover in Bangor, Maine, where members of the Bickleigh-based unit were welcomed in style by the local residents who applauded their arrival into the transit lounge and offered them complimentary cakes and snacks.
Members of the unit spent time chatting to the enthusiastic residents and posed for photos (see Related links) before embarking on the final leg of their journey to Victorville in California.
On landing, a two-hour bus ride awaited the troops for the journey to the US Marine Corps Air Ground Combat Center in Twentynine Palms.
Arriving in Camp Wilson at 0230hrs, cot-beds were occupied in record time in the knowledge that breakfast would be served in a few short hours.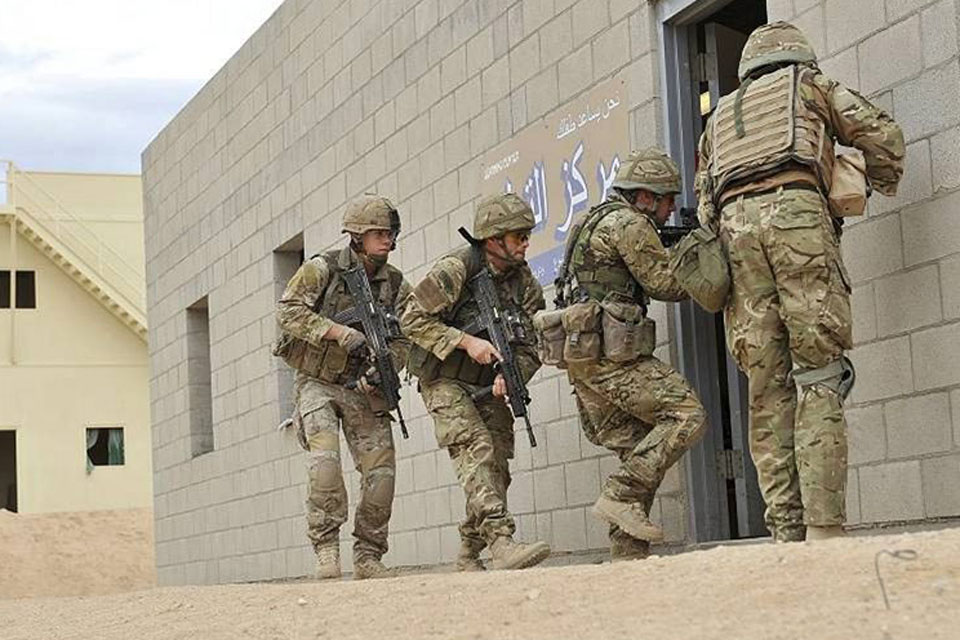 The first day consisted of briefs, including lectures on dangerous fauna in the area such as the Sidewinder rattlesnake, various spiders and how to protect endangered species such as the rare Mojave Desert tortoise.
With daytime temperatures exceeding 30 degrees Celsius, keeping cool and hydrated is vital. A typical 'section attack' can see a marine run and crawl through desert for 15 minutes with 40lbs (18kg) of equipment. The combination of extreme physical activity and heat takes its toll.
Unlike the Mojave Desert tortoise, which can go without a drink for months by circulating recycled water around its body, the Marines of 42 Commando are having to drink several litres of water a day.
Within hours of arriving, elements of the unit commenced working on the ranges in this vast training facility with its 932 square miles (2,414 square km) of desert terrain in which to operate.
Lima Company were the first group from the unit to get onto the ranges and spent several days building up to a live firing serial which included throwing grenades into compounds known as 'killing houses'.
Major Oli Coryton, Officer Commanding Lima Company, said he is pleased with how the training has gone so far:
This is the culmination of three days bespoke modern urban combat training and close quarter battle drills. We've spent two days doing 'dry' firing manoeuvres [without ammunition] and today has been spent live firing in bespoke built 'killing houses'.
It's been a really good progression; the guys have heard a lot about these ranges and what they have to offer. Actually getting in among it with the live firing simulates so much of what is real.
It's really nice to see the company drawing together as a cohesive unit," he added. "We've got a lot of new joiners, including some reservists, Royal Engineers, signallers and medics, so bringing that group together over the last few days has been great.
Published 16 November 2012