Royal Marines practise urban combat skills
The Royal Marines, from X-Ray Company, 45 Commando, are preparing to take over as Britain's 'lead commando group' - a high-readiness contingency…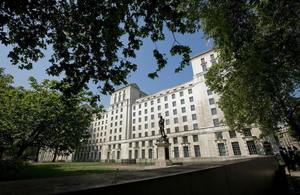 The Royal Marines, from X-Ray Company, 45 Commando, are preparing to take over as Britain's 'lead commando group' - a high-readiness contingency force which is ready to deploy anywhere in the world at any time.
Following on from their experiences of compound clearance work in Afghanistan, the 45 men are now training to operate in more complex and industrial urban environments.
Working in groups of between eight and 24, the exercise at Strone Camp allowed X-Ray Company to practise their skills ahead of 'Scottish Lion', a larger training exercise in early May.
The buildings at Strone Camp, just outside Faslane, have been specially adapted for house-to-house fighting.
The camp itself was once home to the Admiralty Hydro Ballistic Research Establishment, but since the 1980s the disused buildings have been used for modern urban combat training.
The one-time tank building - used to test the hydro-ballistic properties of torpedoes and missiles - has now been converted into a training centre for FIBUA (fighting in a built-up area, known more commonly by troops as FISHing - fighting in someone's house).
We need your help! We are trying out designs for a new single website for all of government and we'd love your feedback. Please visit the 'Government beta site' by clicking on the link under Related Links.
Published 14 March 2012