Royal Marines practise Olympic security on Thames
The Green Berets have joined the Metropolitan Police's Marine Policing Unit for a series of training exercises on the capital's great artery…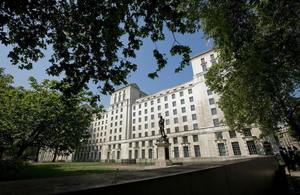 The Green Berets have joined the Metropolitan Police's Marine Policing Unit for a series of training exercises on the capital's great artery which involve more than a dozen craft on the water, plus helicopters.
Upwards of 140 commandos and police personnel are involved in the five-day exercise which is designed to ensure that civilians and the military can work hand-in-hand during the large-scale operation this July and August.
To ensure the smooth running of the security mission, it's important all involved understand the Thames and understand each other's tactics:
This will be a summer like no other in London," explained the Met's Assistant Commissioner Chris Allison, who is the National Olympic Security Coordinator.

The Thames runs through the very heart of our capital and will be a popular place for people who want to be part of the Olympic spirit. This is all part of our planning to ensure this summer's events take place safely and securely.
Mr Allison said the week-long police-marines exercise was 'not in response to any specific threat', rather 'part of our planning to pre-deploy certain specialist assets to bolster our operation'.
He continued:
All of our planning is designed to mitigate against potential risks during the summer of 2012, and this is an example of where we will be using specialist military capability to support us.
Upwards of 13,500 Service personnel will be involved in the overall Olympics security mission this summer. As well as the Royal Marines' presence on the Thames, Britain's biggest warship, HMS Ocean, will be moored on the river at Greenwich as a base for personnel and for helicopters, including the Fleet Air Arm's Lynx.
The scale of this week's exercise on the Thames means some of it will be visible to the public. Also keeping a close eye on proceedings is the Home Office, in overall charge of the Olympic security mission.
James Brokenshire, Minister for Crime and Security, said:
This exercise forms part of the comprehensive testing and exercise programme that is crucial in securing the games.

We are leaving nothing to chance to ensure we deliver a safe and secure Games that London, the UK and the world can enjoy.
Published 16 January 2012