Royal Marines distribute radios in Sangin
To help bring local government to the people of Sangin district, Royal Marines from 40 Commando Group have, at the request of the District Governor, been distributing 'wind-up' and rechargeable radios.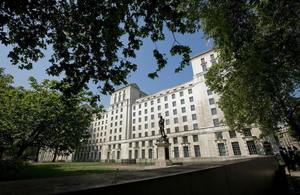 Co-ordinating with the stability advisor and support team, the Marines have so far distributed 500 radios, while a further 1,500 are en route to Sangin.
Whilst still in its embryonic phase, this trial will potentially have a direct impact on extending the foundations of good governance and economic development.
Once distribution is complete, the District Governor will be able to communicate directly with community leaders.
Local leaders are effective message conduits and will cascade the District Governor's words down to their people in and around Sangin.
A robust communications network will enable the District Governor to announce exact taxes and who to pay them to. Presently, people are being overtaxed due to corruption and insurgents posing as officials. This is a major grievance of the population and a barrier against them overtly supporting the government.
While it is accepted that there are some initial limitations to the trial, these will be addressed if the trial is a success. Limitations include low numbers of radios and the range of the radio infrastructure.
Successful distribution will be directly attributable to the identification and engagement of key local leaders. Over the next few weeks, this is where the extensive knowledge of the local area, built up by ground troops, will pay dividends.
Published 24 May 2010