Royal Marines and ANA adapt to reassure Afghan community
Royal Marines from 42 Commando, working with their Afghan National Army (ANA) colleagues, have turned what was expected to be an offensive operation into a bridge-building exercise with the local community, as insurgents fled.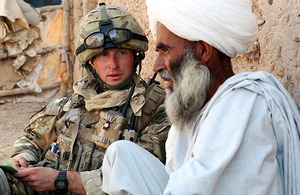 When Royal Marines from Mike Company (M Coy), 42 Commando, dropped out of the back of a helicopter in the early morning last week, they were ready for a fight. Operation ZAMROD OLAI was aimed at further disrupting insurgents' freedom of movement in an area where less than a month ago the Royal Marines of Juliet and Lima (L)Companies saw numerous fire fights and suffered casualties.
M Coy was chosen to insert a strike force into Loy Check to search compounds in an area that had previously seen no ISAF or Afghan security presence. Major Matthew Parker, Officer Commanding M Coy, explained what they expected:
Given the atmospherics, I was expecting our freedom of movement to be constrained by IEDs and at least harassing small arms fire.
However, what they found when they landed on the ground was very different. The Royal Marines, Royal Engineers, and their Afghan partners, were met with very little, if any, resistance.
They searched several compounds for evidence of insurgent presence but turned up no concrete signs of enemy activity. Instead, the Royal Marines and their Afghan National Army and Afghan National Police (ANP) colleagues used the unexpected calm to meet with dozens of locals.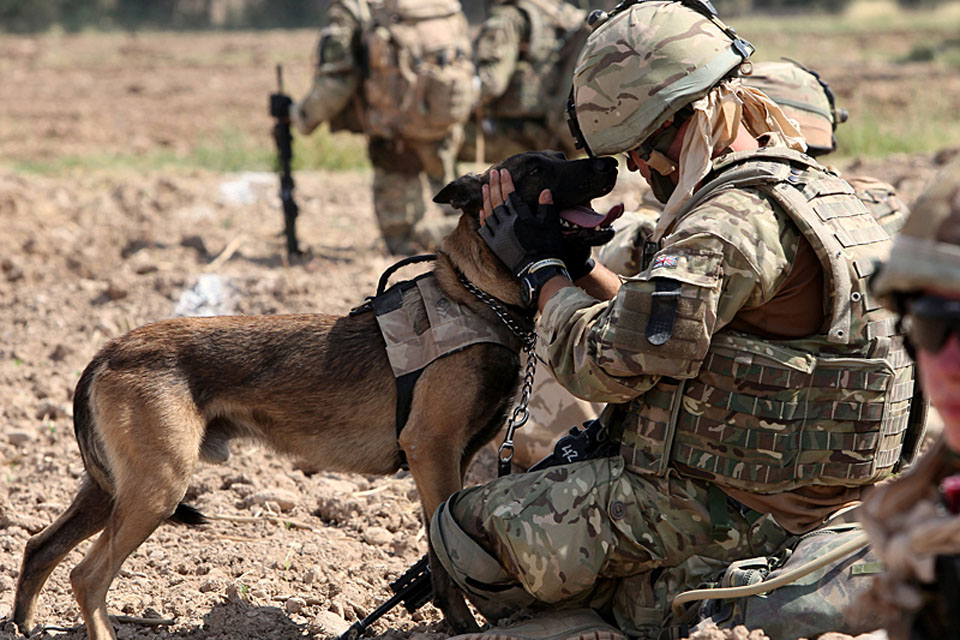 Major Parker said:
The fact that my company wasn't fired on, and that the Afghan forces were able to spread the influence of the Afghan Government, I would say this operation was a success.
Working with Afghan troops to help improve people's access to the central and provincial Government of the Islamic Republic of Afghanistan has been a constant theme of M Coy's deployment since they arrived in Nad 'Ali (North) back in April.
The Royal Marines, alongside the ANA and ANP, provide security from a number of checkpoints throughout their area of operations. The Afghan police and soldiers partnered with M Coy conduct several patrols a day, both alongside the Royal Marines and, increasingly, independently.
Corporal Andy Bain said:
Obviously there is still insurgent activity in this area, but the fact that we can show up with ninety blokes on any given morning tells the insurgents there that they can't expect to do whatever they want and expect to get away with it.
The situation that greeted M Coy is, unfortunately, not representative of that across Nad 'Ali (North). On the same day, their colleagues in L Coy, operating just half-a-mile (800m) away, were involved in a 20-minute fire fight with insurgents.
For Major Parker, it shows that there is still work to do in the area:
I was actually trying to enjoy tea and a chat with a local elder while I could hear the automatic fire and helicopters in the background. But our meeting continued - they didn't seem bothered. I think what's going on in this part of the district now is similar to what was going on in some of the other areas six to nine months ago. What this operation aims to do is make this part of Nad 'Ali more secure," he said.
Following the success of Op ZAMROD OLAI, the Royal Marines and their Afghan partners will continue to focus on maintaining peace and security in the area around Loy Check.
Published 8 July 2011