News story
Royal Mail on the agenda
Her Majesty The Queen has outlined the Government's priorities for the year, including modernising Royal Mail.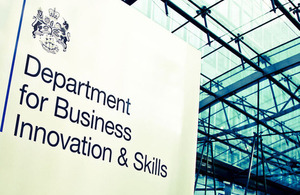 The Queen opened the new parliamentary session and delivered the Queen's Speech, which sets out the Government's legislative agenda for the next 18 months.
It includes the Postal Services Bill, which aims to:
Safeguard the future of Royal Mail and the Post Office network
Give employees a secure future and consumers and businesses a reliable service.
Her Majesty said:
"My Government will modernise the Royal Mail, in partnership with employees, and will ensure it benefits from private sector capital and disciplines."
Business Secretary Vince Cable said:
"We need to deal with the longstanding problems facing Royal Mail - the dependence on finance from the taxpayer, the deficit in the pension fund, the dramatic decline in the number of letters being sent. These fundamental challenges are becoming more thorny and deep-rooted. Letting them grow is not in the best interests of consumers, businesses or Royal Mail's employees.
"We are looking at all of the issues and options with a fresh pair of eyes, but are clear that an injection of private capital is important. As is making this work for employees by tackling the pension deficit and exploring opportunities to give workers a real share in the future of the company."
Flexible working
The Queen also outlined plans to extend flexible working practices:
"My government will remove barriers to flexible working and promote equal pay."
Links
The Queens Speech transcript
The Postal Services Bill
Flexible working and equal pay
Images of the State Opening
Published 25 May 2010