News story
Royal Gibraltar Regiment trains with Moroccan Army
Soldiers from the Royal Gibraltar Regiment are strengthening ties with the Moroccan Army by taking part in Exercise Jebel Sahara.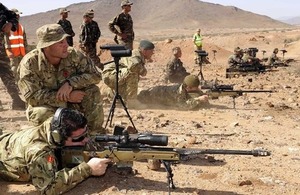 Now in its thirteenth year, the month-long exercise is based a few miles north of Marrakech and involves 161 members of the Royal Gibraltar Regiment (RG) augmented by 49 soldiers from the UK and 200 from the Moroccan Deuxieme Brigade d'Infanterie Parachutiste (2BIP).
The embassy in Rabat recently celebrated the 800th anniversary of diplomatic contacts between the UK and Morocco, and the importance of the relationship was underlined with a visit to the exercise by Her Majesty's Ambassador to the Kingdom of Morocco, Mr Clive Alderton, and Defence Attaché Lieutenant Colonel Simon Barnett.
Lieutenant Colonel Barnett said:
The bond between the 2 militaries is obviously strong at all levels, and at the very highest levels of the Moroccan armed forces they are keen to deepen this bond with the United Kingdom.

The Royal Gibraltar Regiment understands how the Moroccan military work, which is why their input is central to negotiations for any exercise planning in the region.
The Chief Minister of Gibraltar, Fabian Picardo, also visited the exercise for a tour of a mock-up of a forward operating base, followed by a trip to the training ground, where he took part in some sniper training and witnessed a joint training demonstration.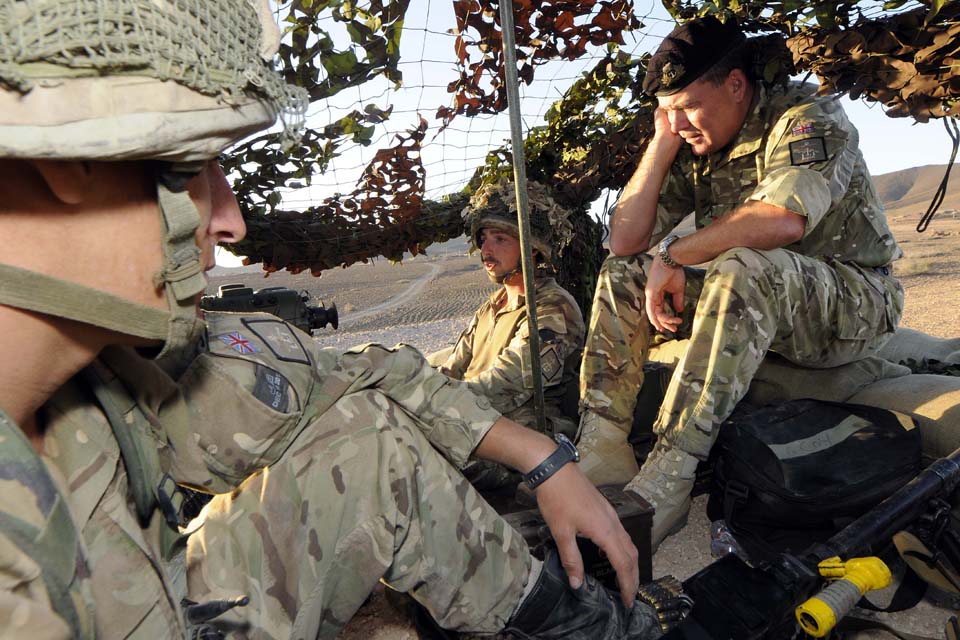 He was impressed with the obvious depth of planning that had gone into the exercise and how well the 2 nations worked together to achieve their training objectives.
Another visitor, the Commander British Forces Gibraltar, Commodore John Clink, witnessed the RG defending a patrol base. Afterwards, he said:
Jebel Sahara is a fantastic opportunity for the Royal Gibraltar Regiment to be able to exercise in wider areas than what is obviously available in Gibraltar.

This essential training opportunity is only achieved because of the excellent relationship the RG have with 2BIP which stretches over 13 years.

I am struck by the enthusiasm of the soldiers from both countries and the way in which those in the regiment with operational experience were sharing their knowledge with their colleagues and Moroccan counterparts; a great team effort.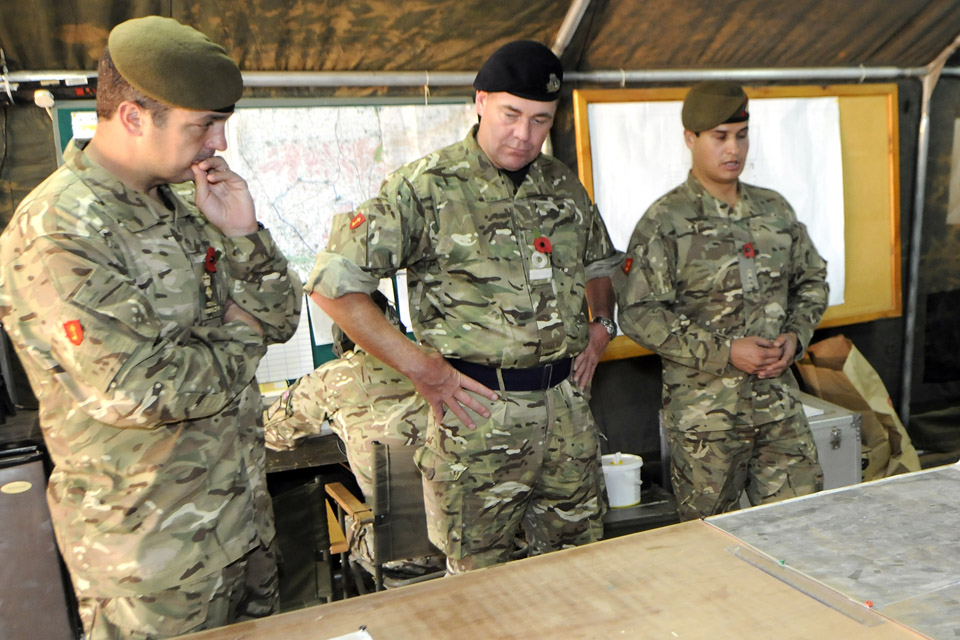 The relationship is nourished by even the most inexperienced soldiers; Private Karim Atto has only been with the RG for a couple of months and is straight out of infantry training at Catterick.
Private Atto was born and raised in Gibraltar and both his parents are Moroccan, so he not only speaks fluent Arabic but also understands the culture well and can translate between junior soldiers.
He said:
It's great to be in Morocco for this exercise and, having always wanted to join the Royal Gibraltar Regiment, the training has exceeded my expectations. It has been exciting, especially the live firing, and I've enjoyed working with the Moroccan Army.
Published 18 November 2013