News story
Royal approval for '50 Jobs in 50 Days' Campaign
The Duke of York today attended the launch of the Belfast Telegraph's "50 Jobs in 50 Days" Campaign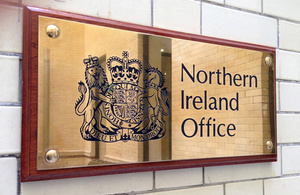 The Belfast Telegraph was inspired to create an apprenticeships' campaign by the need for someone to do something positive to boost the economy. Between May and September 2012, the Telegraph's "100 Jobs in 100 Days " campaign resulted in 108 pledges to create apprenticeships being made by 26 companies, ranging from telecommunications giant BT, to small to medium-sized enterprises. The paper is therefore launching a new apprenticeships' campaign "50 Jobs in 50 Days" to capitalise on the importance of apprenticeships. HRH heard an overview on the history of the Belfast Telegraph from its Editor, Mike Gilson as well as an outline of the Telegraph's successful 2012 apprenticeship campaign and their proposals for the 2014 "50 Jobs in 50 Days" Campaign.
He then moved to the Newsroom, where he met with HRH met Mr Jerome Crolley, Head of the Belfast Telegraph's Digital Team, and heard about the work undertaken in the Newsroom, before meeting a small number of staff.
HRH also took the opportunity to mingle with a number of the invited guests from the Belfast Telegraph, Educational Colleges, Employers and Apprentices – IT, Employers and Apprentices – Manufacturing, Employers and Apprentices – General, CBI and the IoD. Before departure, HRH unveiled a plaque to commemorate the launch of the apprenticeship campaign, as well as being invited to comment on the Apprenticeship Scheme which will feature in the Telegraph's 12 March edition, and a video recording of the discussion will be used on the paper's website and on social media.
Published 11 March 2014