News story
Royal Air Force 'winning for women'
The Royal Air Force has been recognised as leading the way on the inclusion and progress of women in the workplace.
At the Opportunity Now Excellence in Practice Awards yesterday, 3 April, the RAF took the 'Inspiring the Workforce of the Future' prize. Opportunity Now is the workplace gender campaign from Business in the Community.
The awards recognise public and private sector organisations that have put gender at the heart of their business and are committed to creating inclusive workplaces for women at all levels.
Alongside their win, the RAF has also been named as one of The Times' Top 50 Employers for Women 2014, which lists the organisations that are leading on workplace gender equality.
Kathryn Nawrockyi, Director of Opportunity Now, said:
The RAF are a great example of strong leadership; of how putting gender equality at the core of a business can create real, sustainable change for women, organisations and society as a whole.

I hope other employers will be inspired by their work and use it to accelerate progress for women in their workforce.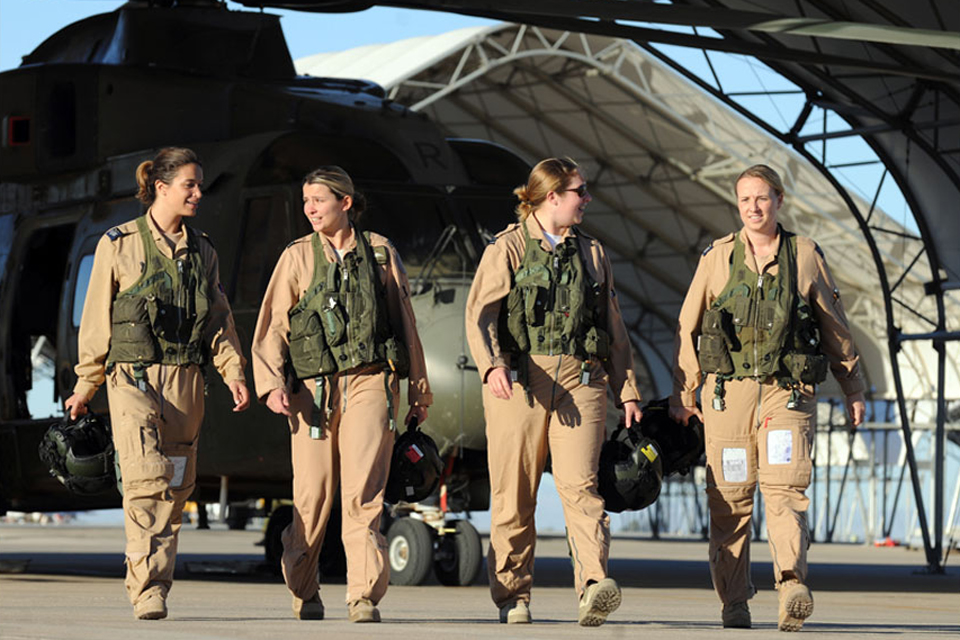 The RAF were praised for encouraging young females aged 10 to 14 to think about engineering as a possible future career choice. Their residential week-long work experience programme is aimed at girls who have yet to make crucial exam choices.
The course gives hands-on experience in engineering and logistics in the hope that it will inspire them to continue with maths, science and technology subjects. More than 320 girls have been through the programme so far.
Air Marshal Baz North, Air Member for Personnel and Capability, said:
What a pleasure to see the exceptional effort of our dedicated and outstandingly professional team from across the Royal Air Force recognised by this award.

To see the product of our collective investment rewarded in this fashion is a credit to those who have championed gender and equality over the last 2 decades.

Science, technology, engineering and mathematics are at the heart of our art; equality and diversity are the watchwords of our culture.
Published 4 April 2014