Royal Air Force officer honoured for work with Afghan locals
Flight Lieutenant Sttevei Atalla has been awarded the Queen's Commendation for Valuable Service in the latest Operational Honours and Awards List for her work connecting the local Afghan population with the Afghan Government.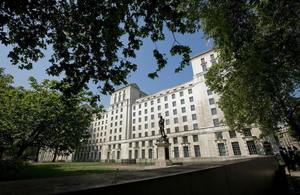 Flight Lieutenant Atalla's work in Afghanistan was in an area where there was no coherent village leadership and troops on patrol were under constant threat of improvised explosive devices and hostile engagements.
Flight Lieutenant Atalla, aged 29, from RAF Brize Norton in Oxfordshire, was working with a Military Stabilisation and Support Team (MSST) whose focus was on local engagement:
We were based in northern Helmand," she said. "It was a very rural community in an isolated area separated from the central government.

We wanted to help the locals to become a self-sufficient community linked with the Afghan Government.
"It was my job to build a rapport with the local people to build up their confidence so that the elders could form their own village council or shura that would then link with the Afghan Government. > > I would go out every day with a patrol from Delhi Company, 1st Battalion The Yorkshire Regiment, to meet with the locals to gain their confidence; because there was a lot of insurgent activity, we were fired at regularly. > > There was one compound across the river that was more isolated than the others; the people there were from the Kuchi tribe which is a lower cast than the Pashtu so there was a division.
Published 19 October 2012