News story
Royal Air Force celebrates top apprentices
This week is National Apprenticeship Week, and today 4 RAF apprentices collect awards for outstanding performance throughout their training.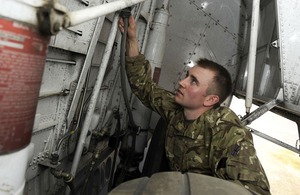 Their trades range from RAF Regiment gunner to IT technician, aircraft maintenance and the supply of fuels and lubricants to the RAF around the globe.
Each of the outstanding airmen has benefited from the training and education schemes run by the RAF, and each, like many other apprentice scheme graduates, will be further supported through the Service's life-long learning programme to take degrees or other trade specific qualifications.
The awards will be presented today at Headquarters Air Command, RAF High Wycombe.
The winning apprentices
Senior Aircraftman (SAC) Timothy Benson, who works on airframes and propulsion systems of the RAF Brize Norton based Hercules aircraft has been named RAF Advanced Apprentice of 2013. During his apprenticeship he completed a 10-week detachment to Afghanistan where he worked in the team maintaining and servicing the aircraft in theatre. SAC Benson's training has led to him successfully completing an airframe maintenance course and an aircraft role course, which greatly enhanced his knowledge of the aircraft on 33 Engineering Squadron. Now SAC Benson is being supported by the RAF as he studies for a Bachelor of Engineering degree through the Open University.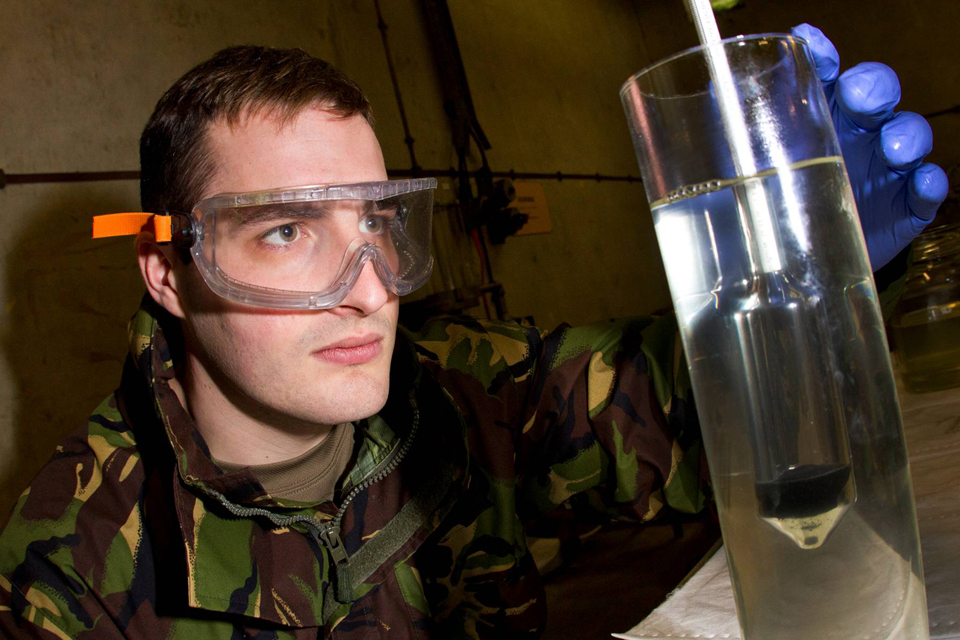 SAC Ross Dunbar has landed the RAF's Best Intermediate Apprentice Award 2013. SAC Dunbar, whose work involves the storage, safe handling, distribution and accounting of all hazardous material on base at RAF Odiham, is responsible for the issue and receipt of bulk aviation fuel to maintain the Chinook's flying programme. As an apprentice, SAC Dunbar has successfully attained various fuels and lubricants qualifications and has applied what he has learned during operations in Afghanistan, where he instigated a new procedure to control fuels and lubricants, since adopted as best practice in theatre.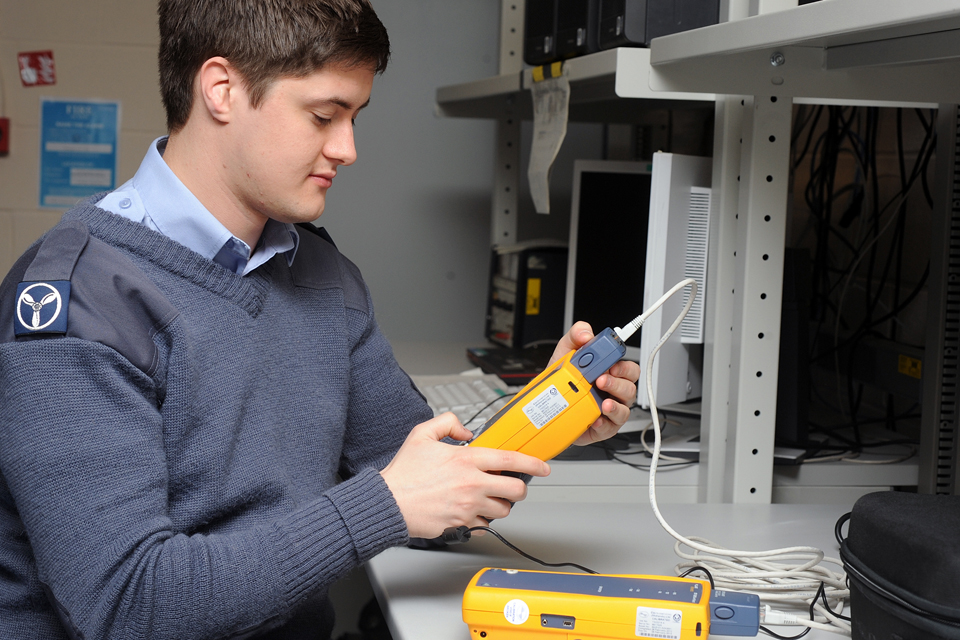 SAC Andrew Grieg, from Pitlochry in Scotland, has clinched the runner-up place in the Advanced Apprentice of the Year Awards. He attained a distinguished pass at the end of his trade training course signposting his advanced technical ability. On arrival at his first unit, SAC Grieg was pivotal in the rollout of an advanced military computer system, regularly working long hours, whilst assisting users to get to grips with the new system. He is now is a network management administrator responsible for a wide range of tasks supporting the station's IT Systems.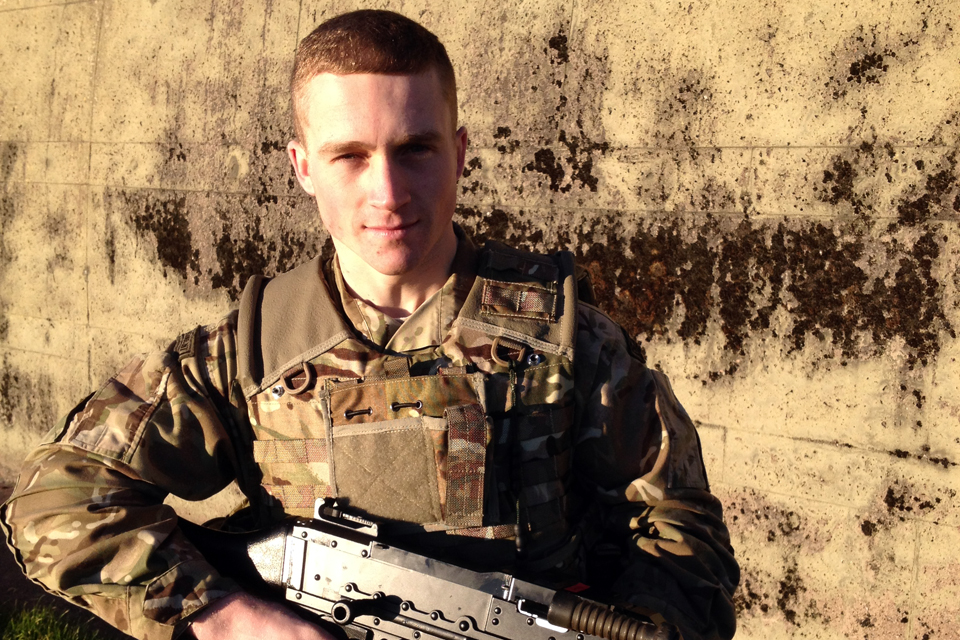 RAF Lossiemouth-based Leading Aircraftman Joseph Avery has taken the runner up place for the Intermediate Apprentice Award. The 22-year-old from Newton Abbot in Devon joined the RAF just 2 years ago and, since joining, has shone in his role as a gunner in the RAF Regiment winning the McFerren prize for the best RAF Regiment recruit on completion of his basic training. Since then he has been learning the range of skills required of RAF Regiment personnel in their role of defenders of airfields and the surrounding areas on operations in places like Kandahar in Afghanistan. LAC Avery qualified as a sharp shooter, a role which requires a high level of judgement and reliability. He has also trained to operate a variety of operational vehicles such as Jackal and Ridgback. Not content with that, LAC Avery learned to man these vehicles' machine gun and provide 'top-cover', a role involving great responsibility; protecting his unit's dismounted formation and giving them an over-watch capability. These roles are usually entrusted to senior aircraftmen with several years more experience than LAC Avery.
Published 14 March 2013