News story
Rough sleepers helped home
People sleeping on the street from outside the UK are being helped to return home by the UK Border Agency and Peterborough City Council.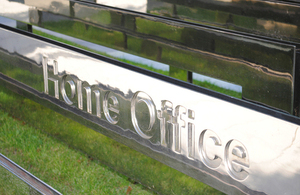 A new approach targets people who have travelled legitimately from European countries to work, but who are now unemployed and homeless.
Individuals are being helped back into employment or offered support to return home voluntarily. Enforced removal from the UK is only considered where this support is consistently refused.
Significant reduction
Latest figures show that five people have been removed from Peterborough to their home countries by the UK Border Agency. A further 11 people have taken advantage of the project's reconnection service which sees travel and support provided as part of a voluntary return.
A UK Border Agency spokesperson said: 'Since the pilot began, the partner agencies involved have encountered 63 EU nationals who were rough sleeping.
'Of those, 11 have taken advantage of the reconnection service provided by Peterborough City Council and a further five have been removed from the UK by the UK Border Agency.
'The most recent head count conducted by Peterborough City Council showed 21 EU nationals sleeping rough - a significant reduction from the start of the pilot.'
Addressing local concerns
The pilot began after Peterborough MPs voiced concerns to UK Border Agency about the number of migrants sleeping rough in the city.
Following a meeting in June with MPs from Peterborough, immigration minister, Damian Green, said: 'I was keen to find out more about how migration is affecting Peterborough and want to hear from councils or MPs that feel that communities are facing extra pressures.'
Published 11 August 2010