RLC soldiers receive Afghanistan campaign medals
The Regiment deployed to a variety of locations across Afghanistan, including Camp Bastion, Kandahar, Kabul, and bases around Helmand province…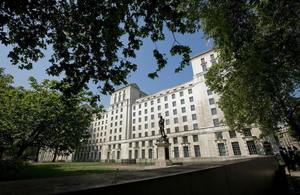 The Regiment deployed to a variety of locations across Afghanistan, including Camp Bastion, Kandahar, Kabul, and bases around Helmand province, with 4th Mechanized Brigade from April to October 2010, and provided vital transport and technical expertise for troops.
Its focus was ensuring that British troops had sufficient transport capability, that important supplies could reach them, and providing vehicle maintenance.
Some of their tasks included supporting soldiers during the Afghanistan presidential elections and they also helped distribute aid to Afghan refugee camps.
Craftsman Dean Roberts, aged 20, who was promoted shortly after his return to his home barracks in Munster, Germany, said:
I was delighted to be selected for promotion to Lance Corporal, which is even more special as I have also now got my Afghan campaign medal.
In Kabul I was involved in numerous foot and vehicle patrols around the city, although my main job was to maintain and service the armoured transport vehicles.
I volunteered for additional patrols on top of my regular vehicle maintenance duties - my first one was a bit scary. I was 19 at the time and Afghanistan was a very different world to anything I had seen before, but there were no attacks and I soon got used to the patrols.
It was surprising how friendly the people in Afghanistan were. I was expecting a lot of hostility, but on the whole they were very welcoming - we would give the children sweets, pens and note pads which they really liked.
The medals parade at the Regiment's camp in Munster, Germany, involved nearly 300 soldiers receiving their medals, and featured music from the Light Cavalry Band.
Colonel Peter McCall, Regimental Colonel of the RLC, who presented the soldiers with their medals, said:
It would be very easy for these medals parades to become routine, but every single soldier who goes on an operational tour has done something special, and it is absolutely right that we make a fuss.
It is also important to remember those who are left behind, the rear party and of course the families. Their support is essential, they are all special people.
Lieutenant Colonel John Atkins, Commanding Officer of 8 Regiment RLC, added:
It is fantastic to be back, the tour was brilliant, I'm really pleased for everything they achieved. They were all extremely well prepared and trained.
Published 16 November 2010